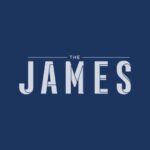 Website The James Theater
The Front of House staff member serves as the face of The James Theater to all audience members and visitors across a diverse range of events from theatrical productions to dance workshops to fundraising galas. The FoH Staff is responsible for running point of sale transactions, serving wine and beer at the bar, cleaning the lobby area and bathrooms before and after an event, and interfacing with audience members to answer questions about The James and direct them in the space. An ideal candidate for this position is responsible, detail-oriented, flexible, a self-starter, a great interpersonal communicator and enthusiastic about the arts!
This position will be paid $10/hour plus a share of tips. If an event is catered or has an open bar, the FoH will be compensated via a flat gratuity rate charged to the renter. Hours for this position are determined on an as-needed basis.
Please note that while this is a base-level position, The James is just beginning its journey as a theater and there is potential for growth both within this position and to other positions within the organization.
About The James
The James Theater is a dynamic and accessible performance and events venue in Iowa City. We are dedicated to supporting the creators in our community through all stages of the development and performance of work in the arts, as well as bringing unique touring acts from across the country to Iowa City. Join our journey to build an exciting new theater space in the Greatest Small City for the Arts!
To apply for this position, please email info@thejamesic.com with a statement of interest and a resume (or any other explanation of your experience).