Full Time
Salary: Minimum Starting Salary: 44,000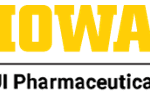 Website UI Pharmaceuticals
Longest Running ,University-associated CDMO in the US
UI Pharmaceuticals is a CDMO pharmaceutical manufacturer within the University of Iowa, and we are looking to grow our team.
Our Manufacturing Specialists are essential in the daily manufacturing operations of pharmaceutical treatments and therapies. Prior experience in the pharmaceutical industry is not required, so if you have a passion for learning, great attention to detail, and enjoy a fast pace environment consider joining our growing organization.
Our manufacturing teams typically work M-F from 7am-3:30pm, enjoying the incredible benefits package available through the University of Iowa (Medical, Dental, 401K matching, and more). We are expanding our capabilities while maintaining our culture focused on quality, customer service, and community- join in!
By supporting clinical trials throughout the US and abroad, we are proud to offer meaningful opportunities in the Pharmaceutical industry in the Iowa City area. To learn more about us, click here: https://uip.pharmacy.uiowa.edu/
https://uiowa.referrals.selectminds.com/jobs/manufacturing-specialist-ui-pharmaceuticals-19978