Full Time
$42,500 USD / Year
Salary: $42,500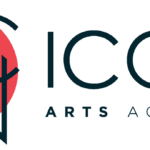 Website iconartsacademy ICON Arts Academy
Brillance at Every Stage
ICON Arts Academy VISUAL ARTS FACULTY
School information:
ICON Arts Academy is a performing arts boarding high school located in downtown Iowa City, Iowa.  Our (initial) mission is to provide students with a safe, interdisciplinary, and holistic arts education with a focus on designing a path specific to each learner's personal artistic goals.
Job Search:
We are building a team of innovative educators, artists, and leaders to guide our students' daily learning.
At ICON, we are seeking a Visual Arts faculty member to design and implement a progressive visual arts curriculum that centers around the performing arts.  This faculty member will design and teach a visual arts curriculum to students in grades 9-12, as well as support student-led productions.  We desire a leader that can foster growth of the visual arts department into a Design and Production area, collaborating with other like-minded artist-pedagogues as sources of expertise in the areas of costuming, makeup, prop-making, set and scenery design, and lighting.
General Job Description:
We are looking for an experienced visual artist-pedagogue to develop and build our Design and Production program.  In this role, you will curate a comprehensive curriculum that develops students' skill in the basic elements of visual arts as well as introduces students to design and production arts for the stage within the following areas of concentration: visual art, set design, costume design, lighting and sound design, or scenic painting/sculpture.  At the most basic level, your work will consist of developing strong and trusting relationships with our students both within the classroom and in performance settings, guiding them to achieve their artistic goals.  More broadly, you will also innovate and collaborate with other artists as well as students across disciplines to support successful student-led productions.
You will collaborate with the dance, music, and theater faculty on the ICON Artistic Team (IAT), headed up by the Artistic Director (AD) and facilitated by the Curriculum and Instruction Director (CID).  This team will ensure students' artistic curricular goals are being met and that the most effective and research-driven pedagogical practices are in place inside ICON classrooms.  You will serve as the first touchpoint for all Design and Production students at ICON when they need guidance and curricular support.  You will communicate student progress with families as outlined by the IAT and be available to provide feedback to your students as they progress through the Design and Production program.
The Visual Arts Faculty position reports to the CID and is supported by the ICON Leadership Team (ILT).
Job Specifications:
Design and implement a progressive, creative, and collaborative Design and Production program that includes expression within performing arts as well as visual arts.

Maintain scope and sequence and unit plans for all courses taught, sharing curriculum as appropriate with the IAT.
Design, lead and instruct visual arts classes including cross curricular classes ie:  set design.
Align learning content with the current National Visual Arts Standards.
Plan differentiated activities for students to provide rigor for all unique learners, highlighting student assets and developing culturally responsive curriculum.

Work closely with IAT to support strong collaboration across disciplines in the design of Project-Based Learning (PBL).

Work as a team member to visualize ICON mission statement and encourage and implement critical thinking, communication, collaboration and creativity through PBL.
Work closely with the AD and other IAT members to design, develop, and create visual aspects including but not limited to props and set design of recitals and shows.
Attend monthly meetings with the IAT.

Exhibit student artwork both within ICON and out in the community.
Organize monthly community art projects within ICON.
Work with communications director to maintain social media presence and advertising.
Maintain an organized and inspiring art studio.
Maintain and order all visual art supplies.
Provide resources, support and guidance in creative expression and building confidence to all ICON students regardless of area of focus or current enrollment in design and production classes.
Collaborate with other art institutions and artists within the Iowa City community for outreach and educational opportunities.

Find and supervise visiting artists for specialized classes or events.
Shape student visual arts audition requirements and help make admissions decisions.
Refer visual arts students as needed to Student Life Team for additional support and resources.
Report progress of visual arts students to families as outlined by the IAT.
Develop classroom expectations that are clear and consistent to build positive rapport with students and align classroom culture with ICON's mission and values.
Foster an inclusive and equitable school environment.
Perform other duties as assigned by AD or CID of ICON.
Required Training and Experience:
Experience teaching high school visual arts or working with children ages 14-18
College degree in visual arts/performing arts
Expertise and experience in a professional visual arts field
Preferred
Experience specific to design and production: prop-making, lighting, scenery design, and/or costuming, etc.
Master's degree in a visual arts/performing arts field
Teaching experience/licensure in visual arts education
Leadership experience in an arts organization
Combinations of related education and experience may be considered.
Required Skills and Qualities:
Excellent verbal, written, and communication ability
Strong project management and organizational skills
Works effectively with a broad range of diverse population, teenagers from 14-19 years old; demonstrates cultural competency
Interested in working with high school students in a boarding school environment
Maintains a high degree of professionalism
Possesses flexibility to work in a fast paced, dynamic environment
Seeks to acquire knowledge in area of specialty
Highly thorough and dependable
Demonstrates high integrity and the ability to maintain sensitive and confidential information
Demonstrates an understanding of the necessary balance between student academic, artistic, and personal life
Compassionate and nurturing attitude toward all students
Team-oriented
Demonstrated commitment to fostering an inclusive community and equitable community, with high responsivity to the needs of students, staff, and families
Commitment to learning about and practicing anti-racist work
Share an educational and artistic vision that aligns with the core principles ICON Arts Academy
Must be available after hours for performances and productions
Job Nuts and Bolts:
Start Date:  January 1, 2023
Compensation provided for curriculum design projects and audition tour costs, with salary beginning August 1, 2023: $42,500 + health and 401K benefit options; sick and vacation days package negotiated upon hire.  Salary increases commensurate with experience and enrollment after the school year begins.
How to Apply:
If interested please send your cover letter and CV to beth.brown@iconartsacademy.org and leslie.nolte@iconartsacademy.org
As an equal opportunity employer, we hire without consideration to race, religion, creed, color, national origin, age, gender, sexual orientation, marital status, veteran status or disability.
Job Benefits:
Health and 401K benefit options; sick and vacation days package negotiated upon hire.