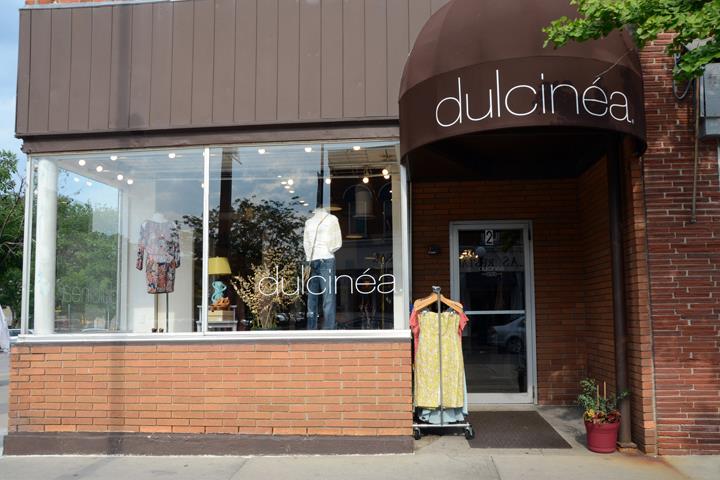 A shake-up in ownership of a prominent boutique in downtown Iowa City affords an opportunity for a new local business woman.  Longtime store owner Sandy Navalesi will be retiring at the end of July and selling her downtown women's boutique, Dulcinea, located at 2 S. Dubuque Street in downtown Iowa City.  Clare Mummey, who is a stylist at Bella Salon & Spa in East Iowa City, will purchase the store and take over August 1, 2019.
Navalesi opened Dulcinea in 1996 in an entirely different retail age with support from the University of Iowa and the Small Business Development Center.  "It was a dream of mine and I've loved every minute of it," states Navalesi.  "I'm thrilled I've found someone who I think will continue the traditions of the store."  Dulcinea is well known for quality apparel brands like Free People, Michael Stars, and BB Dakota and is a key feature of the women's downtown retail scene.
"We met at a Downtown Summer Shop Crawl and got to talking about Sandy's interest in retirement and it planted the seed," said Mummey.  "I've been shopping at Dulcinea for years and it already feels like a piece of me.  I want to continue the great clothing lines Sandy has curated and maintain the integrity of the current store."
Recognizing that millennials are known to shop where the quality of the experience is high, Mummey is ready for today's retail climate.  "We have such a great atmosphere downtown for boutiques.  For me, I have a lot of passion for retail and I'm excited to continue to build on my relationships with my clients and join others doing the same work.  I feel so welcome already."  She joins roughly 60 other women-owned businesses within the Iowa City Downtown District.
Mummey will also be in close proximity to her husband who owns another hallmark downtown business on S. Dubuque Street.  She and Deadwood owner, Ben Mummey, have two young children and are heavily invested in the local community.  "The proximity to working a few doors down from Ben will be more than fun," she adds.