Root's third brick and mortar Downtown Iowa City store is set to open early February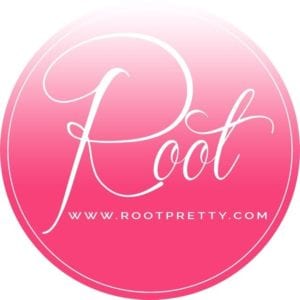 Downtown Iowa City will be welcoming a new cosmetic retailer to the pedestrian mall this year. Iowa born, Root will be opening its third brick and mortar store location in Iowa City, set to open early February, 2017. Root in Downtown Iowa City will be at the former Sicily Boutique (115 S Dubuque St) location directly on the pedestrian mall.
"Root is proud to be an Iowa born & raised company. Iowa City is the perfect place for Root, we love the local pride found here & we can't wait to be a huge part of it", said Founder, Krista Dolash.
Root will feature their signature homemade organic, gluten free and vegan make-up, skincare and haircare products.  In addition to their products, Root will offer in store beauty consultations. Root currently has two brick and mortar locations in Waverly and Cedar Falls with a large online following via their website and various social media channels:@rootpretty on Instagram, Root on Facebook.
The new Root store located at 115 S Dubuque, will not be difficult to find, not only is it located in the heart of Downtown Iowa City but the store front will take on Root's signature pink color. They will be open Monday – Friday 10am – 7pm, Saturday 10am – 5pm & Sunday noon – 5pm."Downtown Iowa City thrives because of its unique collection of innovative and trend-setting independently owned shops.  Hard-working entrepreneurs like Krista are the backbone of our Downtown business community," said, Nate Kaeding, Retail Development Director for the Iowa City Downtown District. "Root is a proven omni-channel retailer with an inspiring "made-in-Iowa" story.  We couldn't be more happy to welcome Krista and Root to our community."
While the official opening date for Root has not been announced, they are currently accepting applications for two Assistant Managers & 10 part time Beauty Assistants, details and application can be found on their website.
ABOUT ROOT (@rootpretty) 
Root launched in October 2013 founded on the belief that what you put on your face should be natural, safe & enhance your beauty at a price anyone can afford.
What started as a hobby out of Krista's kitchen, has grown to a full line of natural makeup, skincare, haircare, body care & even non-toxic cleaning products. Root believes natural products don't have to be boring or less effective to be safe. They offer a huge variety of colors & products all boasting professional quality.
Based in Waverly, Iowa, all of the products are natural & safe for all skin types as well as Vegan & Gluten Free. There are no harsh toxins or artificial dyes in the products.
Root products are made especially for sensitive skin but perform to the quality of professional products. They use only the best natural ingredients & none of the commonly used fillers. By removing harsh filler Root products leave you with JUST the amazing ingredients you want.
Root is a proud USA based company. All of their suppliers are based in the USA & as many of  the products & supplies as possible are made in the USA.