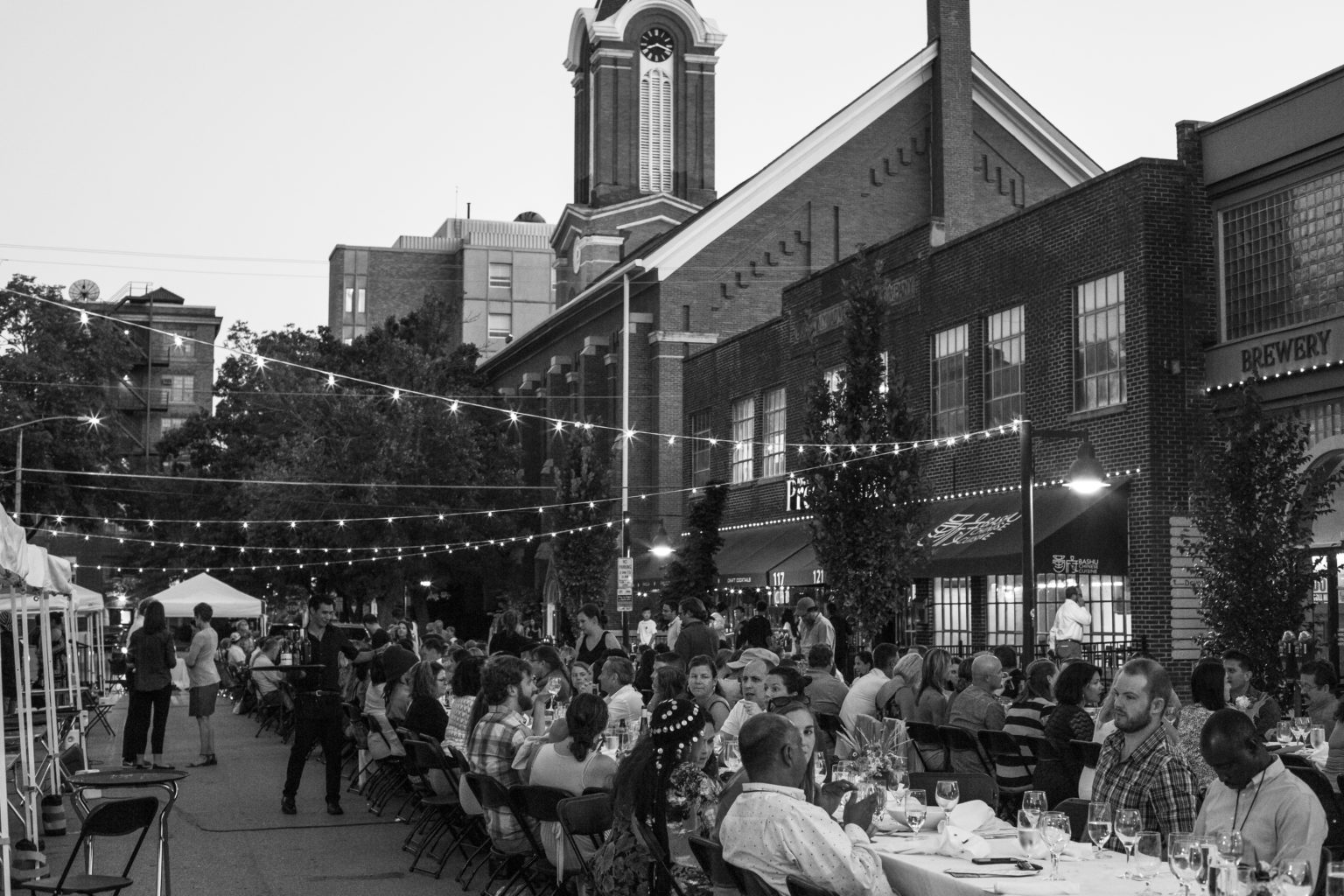 Tickets go on sale at midnight on Sunday, July 1, 2019, for the fourth annual Farm to Street Dinner hosted in partnership by the City of Iowa City, Downtown District, and Johnson County.
The dinner will take place Thursday, August 15th, outdoors on North Linn Street in Iowa City. This unique event supports the local food economy, while bringing the community together to share a delicious, six-course meal, using locally sourced ingredients prepared by some of Iowa City's most talented chefs.
The first Farm to Street Dinner was held in 2016 after a partnership between the three organizations was formed to increase awareness of local food being used in local restaurants, and as a way to generate funds for a non-profit that works with local food in Johnson County. Money raised this year will support Iowa Valley Resource Conservation & Development.
Tickets are limited to 200 seats for this event and can be purchased for $100 per-ticket online through Little Village Tickets. Sales will begin at 7 a.m., and will go quickly. The event has sold out within 24-hours the last three years. Get Tickets HERE.
For more information, contact Farmers Market Coordinator Tammy Neumann at tammy-neumann@iowa-city.org, or Downtown District Operations Director Betsy Potter at betsy@downtowniowacity.com.