Bawdy Bawdy Ha Ha's Sweet & Spicy Burlesque Buffet
Bawdy Bawdy Ha Ha's Sweet & Spicy Burlesque Buffet
May 6 @ 8:00 pm

-

10:30 pm

$25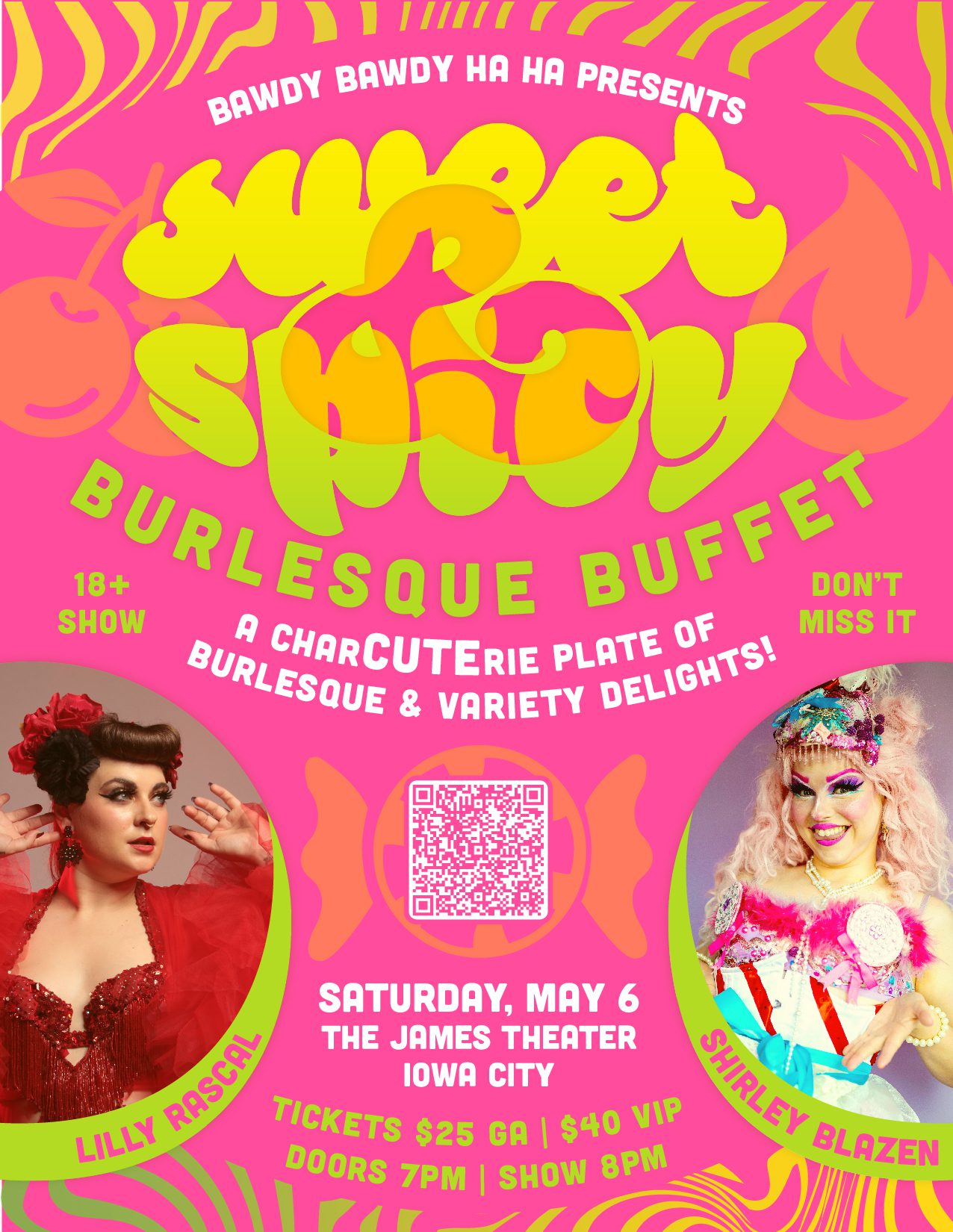 Join Bawdy Bawdy Ha Ha for our Sweet & Spicy Burlesque Buffet, a charCUTErie plate of burlesque & variety delights from across the Midwest!
Sweet & Spicy has a tantalizing array of treats to satisfy any palate: at our burlesque buffet, you'll experience eye candy galore, spiciness that's off the Scoville Scale, and hilarious food-themed acts that will leave you with perhaps TOO many ideas about what you can do with a banana! Our headliners are the Original Rascal Without a Cause Lilly Rascal and the queen of food-themed burlesque themself, Shirley Blazen!
Note: if you're in Cedar Rapids, you can attend Sweet & Spicy at The Olympic Theater in CR the day before on Friday, May 5! Go to www.bawdybawdyhaha.com/upcoming-shows for tickets and more details.
Doors are at 7PM so you can come early, find a great seat, get a delicious cocktail from the bar, and soak in the beautiful James Theater! The show starts at 8PM.
GA tickets are $25. VIP tickets are $40 each and include front-and-center cabaret table seating, special attention from performers and the host, and a free, professionally-edited photo of you and your party by Honey & Ether Photography!