Locate Here
Come be a part of the action and bring your business to the Iowa City Downtown District! Downtown Iowa City offers a rare retail opportunity to capture the market potential of University of Iowa students, faculty, and affiliated visitors, as well as the value that comes along with being a regional shopping and entertainment hub.
Companies seeking a retail or office location in a vibrant, walkable, urban environment with a wide variety of amenities desirable by today's 21st century workforce will want to be here. See all of our current available spaces and join us in downtown Iowa City! 
By the Numbers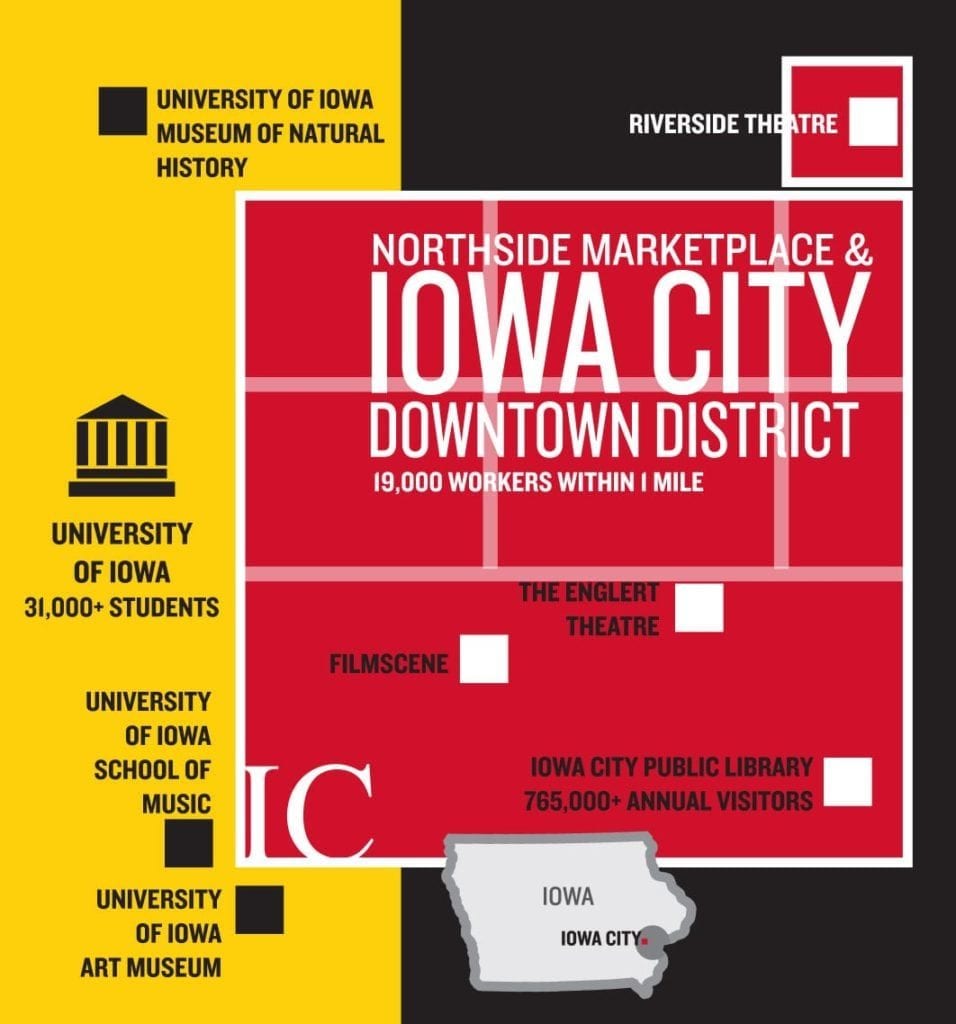 Roughly 20,000 employees located within 1 mile of Downtown and over 1,100 Downtown residents.
"Iowa's Most Walkable City" with the highest pedestrian traffic counts and Walk Score in the State.
Directly adjacent to UI campus with 32,000 students and over 30,000 faculty and staff.
Home to over 15 entertainment and cultural venues with over 1,000 live music performances per year.
Home to Iowa's busiest public library system with 825,000 visitors per year, more visitors than all UI home football games combined.
Home to the central location of the City and UI's integrated public transportation hub that serves over 70,000 residents with free access to the UI CAMBUS system.
First hour of parking in Downtown parking ramps is free to encourage frequent visitation from Iowa City area residents.
The ICDD works in tandem with City of Iowa City staff to ensure those looking to locate Downtown have the information they need to make critical investment decisions.