BOOK FIESTA: Children's Day/Book Day
BOOK FIESTA: Children's Day/Book Day
April 30 @ 3:00 pm

-

3:30 pm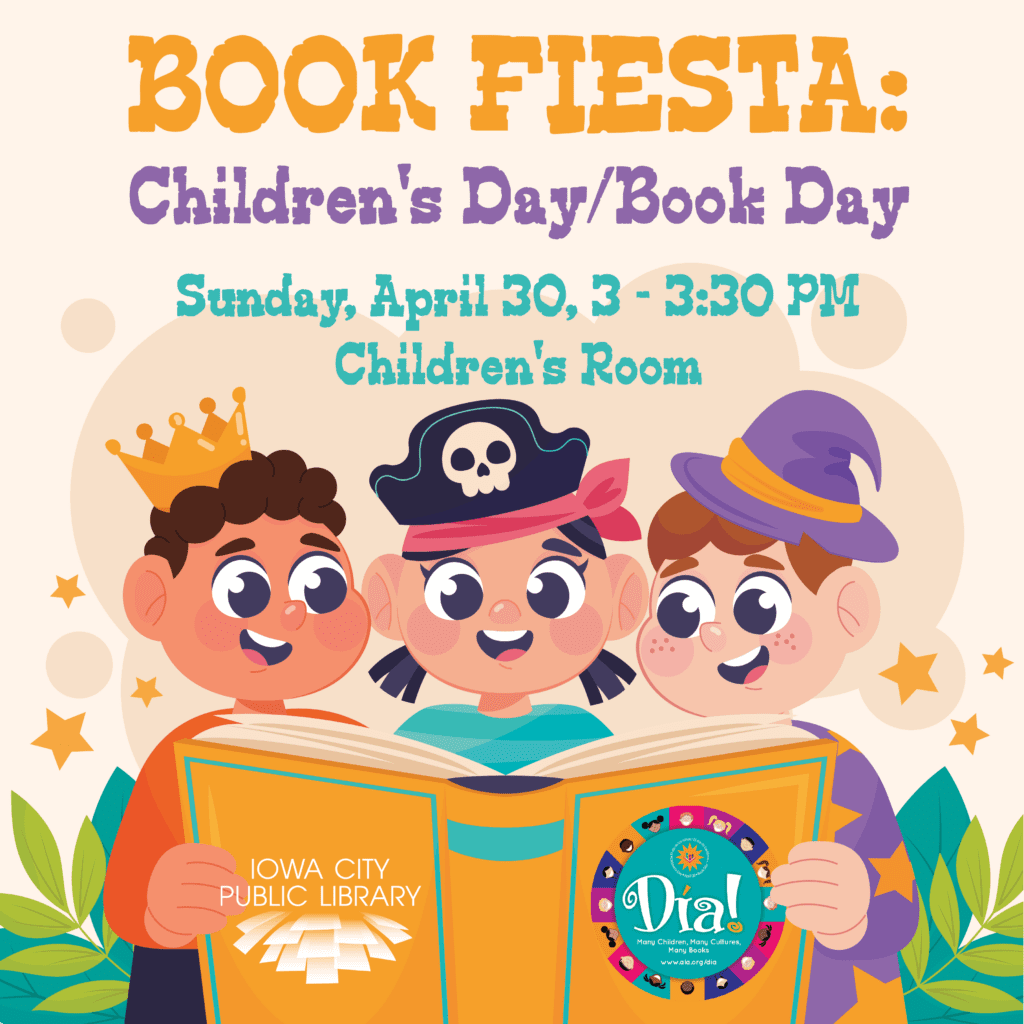 Sunday, April 30, 2023 –3:00pm to 3:30pm
Come to the library to celebrate El día de los niños/El día los libros, which is a celebration of many children, many cultures, and many books. We will begin with a parade of books and book characters around the library. Come dressed up as your favorite character, or pick out your favorite book to parade around the library with! After the book parade, we will sing songs, share stories and rhymes, play games and celebrate being a kid! All ages welcome.
————
¡Ven a la biblioteca a celebrar El día de los niños/El día de los libros, que enfoca en los niños, las culturas, y los libros! Comenzaremos con un desfile de libros y personajes de libros en la biblioteca. ¡Ven disfrazado de tu personaje favorito o elige tu libro favorito para desfilar por la biblioteca! Después del desfile de libros, cantaremos canciones, compartiremos cuentos y rimas, jugaremos juegos ¡y celebraremos ser niños! Todas las edades son bienvenidas.
来图书馆和各位朋友、各种文化,各种图书一起庆祝墨西哥儿童节!我们将首先在图书馆里举行儿童书游行。请打扮成你最喜欢的角色,或者挑选你最喜欢的书加入我们的游行!游行结束后,我们还将一起唱歌讲故事,庆祝我们童年!该活动欢迎各年龄段参与者。
If you need disability-related accommodations in order to participate in this event, please contact the Library.
This event is open to the public.