Golden Hour: A Bur Oak Land Trust fundraiser
Golden Hour: A Bur Oak Land Trust fundraiser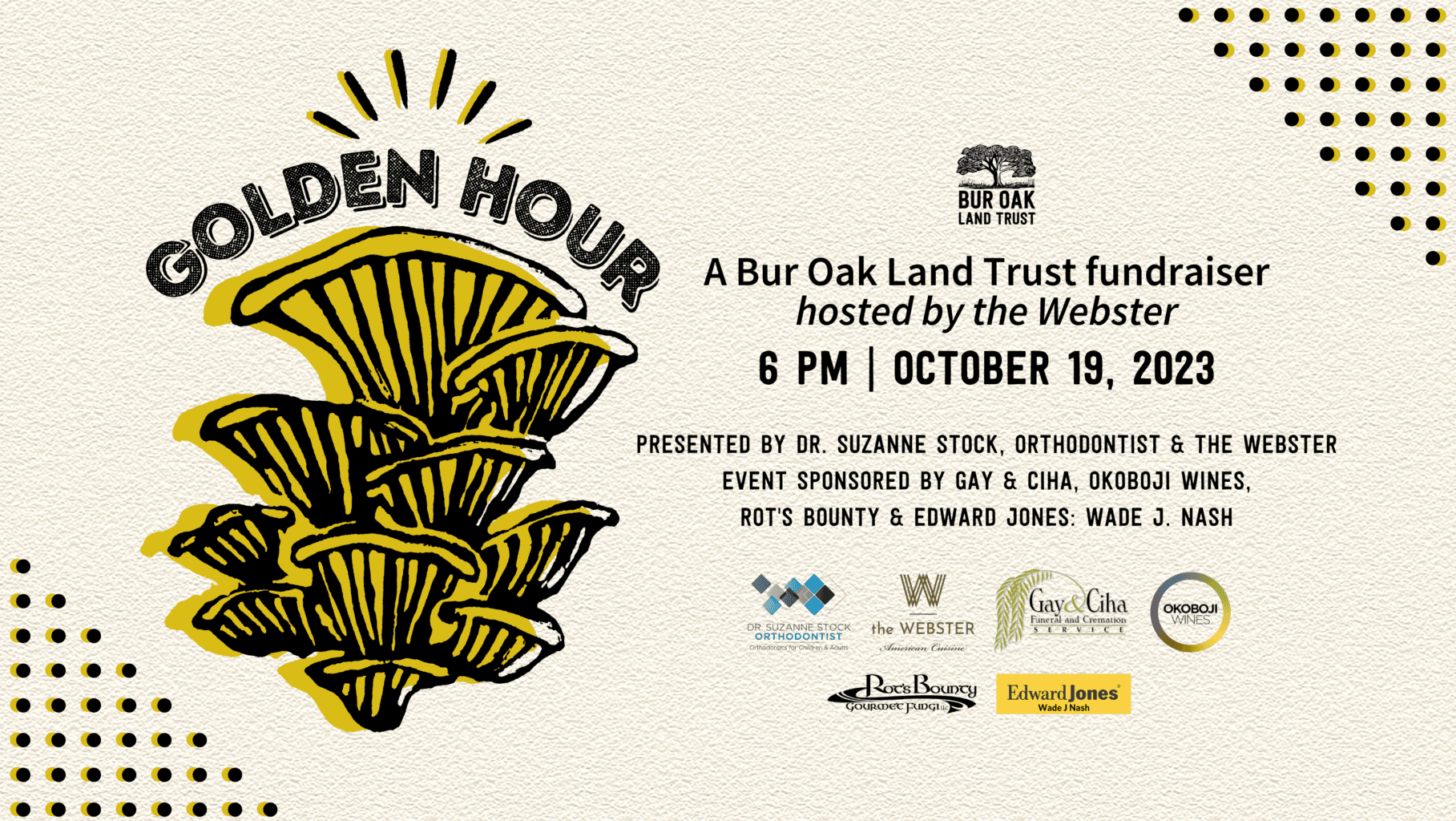 The humble but mighty mushroom is the star of this five-course dinner and wine pairing fundraiser.
Golden Hour, Bur Oak Land Trust's fall fundraiser returns this year with a special dinner from the Webster.
Just as golden hour shows us the light of day isn't quite gone but night is nearly here, the mighty mushroom is a connector between the end of a cycle and new beginnings.
Join us for our fall fundraiser at 6 p.m. Thursday, October 19, 2023, hosted by the Webster. Chef Sam Gelman and staff will serve a five-course dinner with a mushroom theme along with a wine pairing. Tickets are $225 per guest. The fundraiser also features an online auction with fine art, unique gifts and exclusive experiences. Visit new.biddingowl.com/buroakartforconservation to place your bids.
The Webster is a modern fine-dining restaurant focusing on American cuisine in the heart of Iowa City's Northside. Help support our mission of advancing biodiversity in eastern Iowa by protecting resilient landscapes, and connecting people to nature.
This event is presented by Dr. Suzanne Stock, Orthodontist and the Webster, and sponsored by Gay & Ciha, Okoboji Wines, Rot's Bounty and Edward Jones: Financial Advisor Wade Nash.