Pete Dominick
September 7 @ 7:30 pm

-

10:00 pm

$30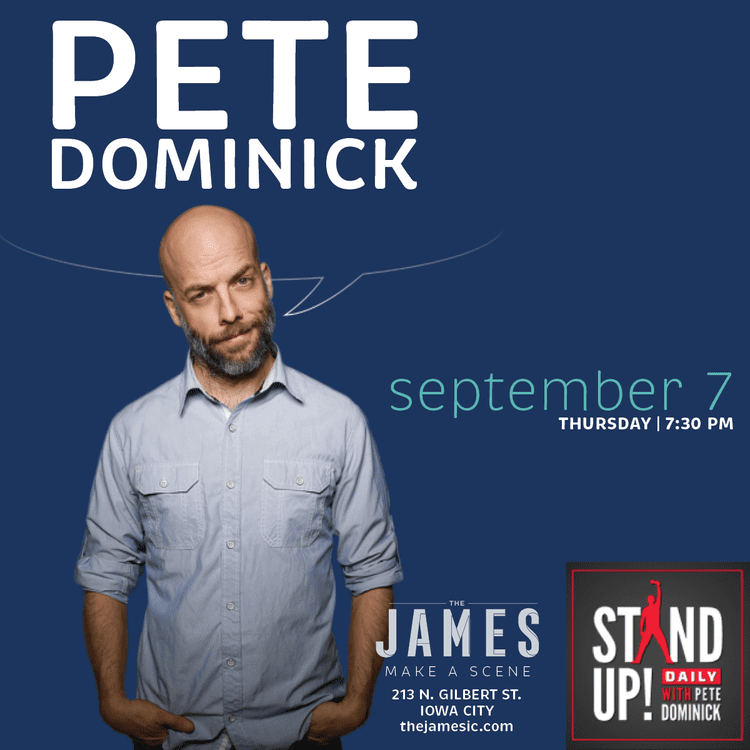 Pete Dominick is a podcaster, stand-up comic, speaker, news commentator, host, journo activist, moderator, professional speaking consultant, husband, and proud father of two daughters.
He began his career as a stand-up comic making a name for himself and earning respect in the major leagues of stand-up – the NYC comedy scene – where he became a regular at all the best clubs.
Pete was selected for the very coveted gig as the warmup comic, first for Jon Stewart and The Daily Show, and then The Colbert Report on Comedy Central, where he worked for most of its run. CNN hired him in as their man on the street which led to him becoming a regular panel commentator, eventually taking the host role of his own CNN show "What the Week."
For almost 12 years, Pete was the host of a daily three-hour live radio show on SIRIUSXM, "Stand Up with Pete Dominick". The show welcomed 3-4 expert guests on a broad range of issues and ideas and cultivated a following of similarly curious and passionate people who wanted to learn, laugh, and grow together.
This format eventually led Pete to start his own, independent daily podcast where he hosts two brilliant guests per day, along-side a comprehensive 20-30 minute news segment. He books, hosts, edits, and produces the entire podcast from his home in New York state. The podcast rivals any daily news podcast from major media companies. Pete loves creating his own content while speaking on a wide range of issues, performing stand up, and doing his best to continue learn how to make the world a better place.
Box Office hours are limited based on the event calendar. Contact info@thejamesic.com or 319 – 600 – 2936 for any questions.
Follow Us Online to Stay Up to Date on Upcoming Events