Profs & Pints Iowa City: Pacts with the Devil
Profs & Pints Iowa City: Pacts with the Devil
September 19 @ 5:30 pm

-

8:00 pm

$13.50 – $17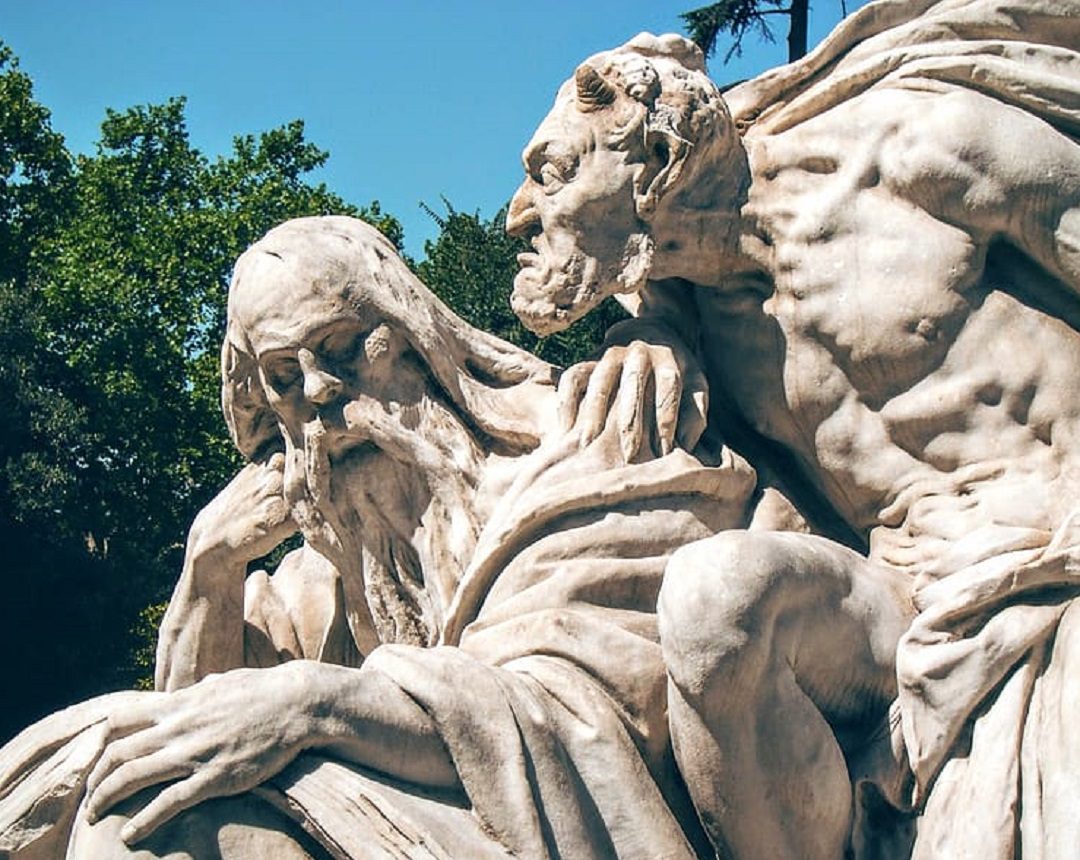 Profs and Pints Iowa City presents: "Pacts with the Devil," a look at Faustian bargains throughout human history, with Waltraud Maierhofer, professor of German literature and culture at the University of Iowa and teacher of courses on devilish dealings and witch hunts.
Satan seems to be striking a lot of bargains these days. "Putin made a pact with the Devil," a Fox News headline recently declared. The Manchester United soccer team put out a video featuring a devil logo instead of the club crest and the narrator asking the viewer to "sign on the dotted line." The user agreement for the video game Baldur's Gate 3 reserves the right to halt play by gamers who make any sort of pact with demons, fairies, or other supernatural entities.
What the hell is going on here? Find out when Professor Waltraud Maierhofer, who teaches a University of Iowa course titled "Pact with the Devil," takes the Profs and Pints stage to discuss figures in history, literature, and culture believed to have sold their soul.
The event marks the debut of Profs and Pints at the Graduate Iowa City just blocks from the University of Iowa's campus. A Washington D.C.-based social enterprise devoted to democratizing access to higher learning and providing scholars with new audiences, Profs and Pints has made a name for itself in several cities by staging outstanding talks in a host of academic fields in restaurants, brewpubs, and other inviting settings. It intends to stage events that enrich the lives of people throughout the Iowa City-Cedar Rapids region.
Professor Maierhofer's talk will take the long view on dealings with the devil, starting with the temptation of Eve and taking us to the European witch hunts, up to the devils of the 20th century and even characters like Walter White of Breaking Bad. Throughout it all, she'll show, the pact with the devil was considered sinful, and served as a metaphor for humankind's desire to surpass the limits of knowledge and power. Tales of pacts with the devil served as a warning.
The real star of the show, however, will be Faust. You'll learn about the real-life Johann Georg Faust, a legendary 16th century figure who was admired for his necromancy and became the subject of folk legend and a play after his death. Two hundred years later, at the threshold of modernity, the German writer and statesman Johann Wolfgang von Goethe reinterpreted the Faust legend in a way that addressed the fundamental questions of a changing world. What does it mean to be human? What is the point and value of human life? What is the price for success, knowledge, conquering nature?
Professor Maierhofer, who has written extensively about Faust in fiction, art, and music, will leave you with a newfound appreciation of this character and the temptations we all face. (Advance tickets: $13.50 plus 12 percent sales and local sales tax and processing fees. Doors: $17, or $15 with a student ID. Listed time is for doors. Talk starts 30 minutes later.)
Image: The Devil and Faust as depicted at a monument to Goethe in Rome (Pixabay.)