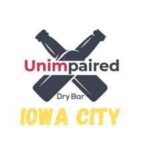 Website Unimpaired Dry Bar
Here at Unimpaired Dry Bar we are looking to fill the Assistant Operations Manager role within our team! We are a family friendly restaurant featuring multiple one-of-a-kind specialty pizzas, desserts, sides and appetizers alongside our fully non-alcoholic bar menu. Unimpaired Dry Bar doubles as an event venue where we host company meeting's, corporate parties, school events, birthday parties, baby showers, and even wedding receptions alongside our weekly events such as Karaoke Night, Name That Tune, and even Live music on the weekends!
This position is full time and averages 40 hours per week, job duties include but are not limited to: assisting with weekly inventory & store ordering, employee scheduling, event and social media outreach, along with covering the role as General Manager as needed. We are looking to fill this position soon, apply now!
Education:
High school or equivalent (Preferred)
Experience:
Management: 1 year (Required)
Event planning: 1 year (Preferred)