Part Time
$22.54 – $28.99 per hour USD / Year
Salary: $22.54 – $28.99 per hour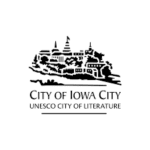 Website cityofiowacity City of Iowa City Transportation Department
Accepting applications for:
Mass Transit Operator
Transit Division
Transportation Services Department
Application deadline: Thursday, October 6, 2022
Visit www.icgov.org/jobs to apply online
Four permanent ¾ time positions available
Wage: $22.54 – $28.99 per hour
Hours to be determined by shift bid and can include early mornings, evenings and Saturdays
Days of operation: Monday through Saturday
Job summary:
Under direction, operates City buses to transport the general public safely to and from destinations on
assigned route. Collects fares and ridership statistics for municipal and government reports.
Minimum qualifications:
One year experience in a position requiring extensive public relations skills required. This position requires
a valid Iowa Class B Iowa Commercial Driver's License (CDL) with passenger and air-brake endorsements,
or Iowa CDL Instruction permit required by first day of employment for new hires who do not possess a
valid Class B Iowa Commercial Driver's License (CDL) with passenger and air-brake endorsements. A valid
Iowa Class B Commercial Driver's license with air brakes and passenger endorsement is required upon
completion of the training period. This position is subject to federal drug testing requirements. A pre-
employment drug screen is required. Must be 18 years of age per Iowa Code 92.8. Must pass criminal
background check.
Preferred qualifications:
One year of experience in mass transit operations or a related field preferred.
More information:
A full job description including a listing of essential duties and responsibilities and necessary knowledge,
skills and abilities is available at www.icgov.org/jobs under Job Descriptions.
It is the policy of the City of Iowa City to afford equal employment opportunities for all employees and
potential City employees.
Date posted: September 15, 2022