The Iowa City Downtown District is dedicating $25,000 this summer towards matching grants for Late-Night Businesses
The Better Bathrooms program was created to help spur and support business investment in restroom spaces. Studies and surveys have shown that customers who have a safe and clean restroom experience are more likely to visit a business again. By providing an incentive program for enhanced investment in bathrooms throughout downtown, the ICDD hopes will promote positive perceptions of Downtown's nightlife by signaling clean, safe, and welcoming spaces in late-night businesses.
See the program's full details
This Program Has Two Award Tiers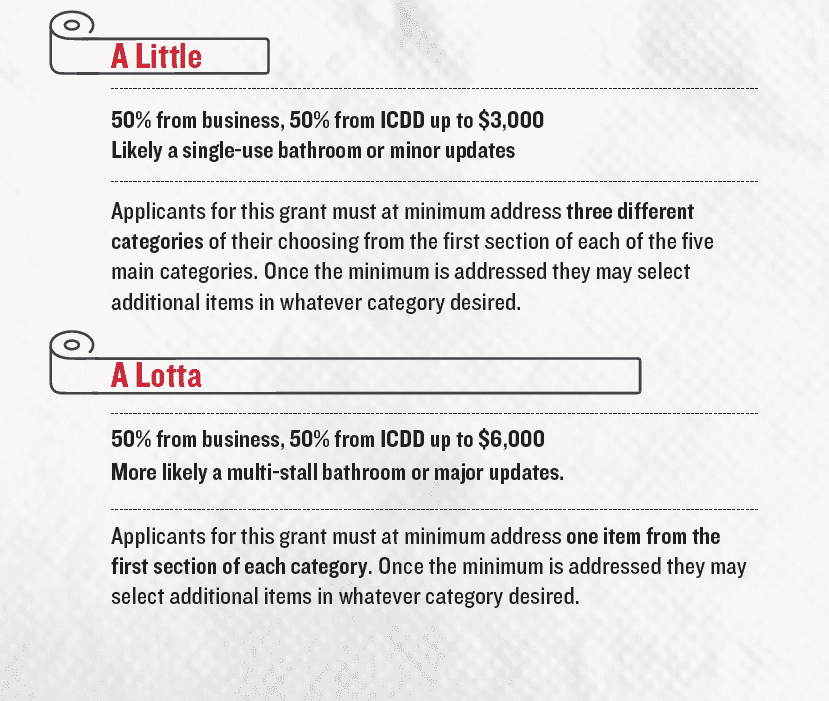 Better Bathrooms Revolves Around 5 Improvement Categories
While this is a program that can help late-night businesses refurbish or improve the bathroom basics (replacing fixtures, patching paint, etc), the ICDD does encourage thinking about a larger elevation of each space through intentional design.