Book Babies
April 5, 2024 @ 10:30 am

-

11:00 am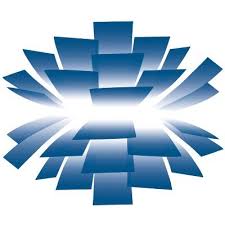 In-person event + Online other
Join us in person for Book Babies! Let's have fun together singing, reading, and rhyming. Book Babies is a program designed to stimulate your infant's language development and is geared towards ages 0-2 years. Parents and caregivers are encouraged to participate as much as possible.
Book Babies will meet in the Storytime Room. Masks are required for all individuals over the age of two. Social distancing between groups in attendance is encouraged. In order to allow for social distancing attendance will be limited. Singing is a projectile activity, please be mindful of others.
If this is your first time joining us online and you plan to attend Book Babies only online in the morning or afternoon, we offer a FREE Book Babies kit to use with our virtual Book Babies, including an egg shaker, scarf, and song sheet. One kit per baby, please. You will be able to use this kit throughout our recorded livestreamed Book Babies morning or afternoon sessions.
Plan to pick up the kit the week of the event at the Children's Desk.
Book Babies will also be live streamed at https://www.youtube.com/user/thelibrarychannel
————————-
Divirtámonos juntos cantando, leyendo y rimando. Book Babies es un programa diseñado para estimular el desarrollo del lenguaje de su bebé y está dirigido a edades de 0 a 2 años. Los padres y cuidadores están invitados a participar tanto como sea posible.
Las máscaras son obligatorias para todas las personas mayores de dos años. El distanciamiento social entre los grupos en asistencia está recomendado. Para permitir el distanciamiento social, la asistencia será limitada. Cantar es una actividad de proyectil. Por favor piensa en los demás.
Si es la primera vez asistiendo al programa de Book Babies virtual por la manana o por la tarde, ofrecemos un kit de Book Babies (gratis) para usar con el programa virtual, que incluye un instrumento, una bufanda, y las canciones escritas en un papel. Un kit para cada bebé, por favor. Podrá utilizar este kit durante nuestras sesiones por la mañana o por la tarde de Book Babies grabadas y transmitidas en vivo. Puede recoger el kit la semana del evento en el Children's Desk en la biblioteca.
Book Babies también se transmitirá en vivo en https://www.youtube.com/user/thelibrarychannel
This event is open to the public.