Descendant – a Black History Month film
Descendant – a Black History Month film
February 9 @ 7:00 pm

-

9:00 pm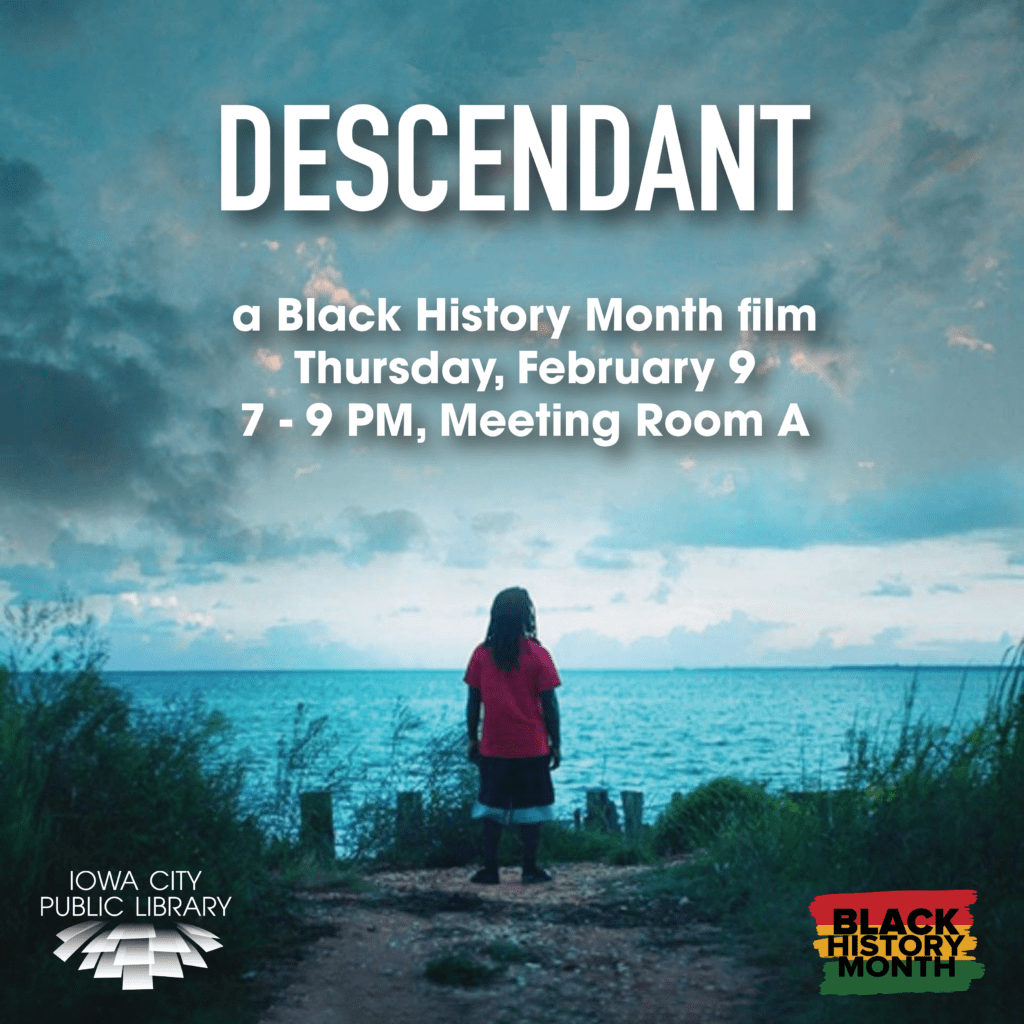 Thursday, February 9, 2023 –7:00pm to 9:00pm
The 2022 documentary Descendant, follows the descendants of the survivors of the schooner Clotilda, the last known American slave ship to smuggle West African slaves into the US was discovered in 2019. These descendants, many of whom live today in Africatown, Alabama just outside Mobile, celebrate their heritage and take command of their legacy, as the positive identification of the Clotilda provided a tangible link to their ancestors.
Over the years, the story of the Clotilda had become legend as there was no proof of the voyage or of the vessel, only word of mouth. Until an announcement by the Alabama Historical Commission in May 2019 that the remnants of the schooner Clotilda had been positively identified just north of the Mobile Bay delta 159 years after its arrival in Mobile.
Though the importation of slaves had been illegal in the United States since 1807 a wealthy Mobile shipyard owner used the schooner Clotilda, originally built for the lumber trade, to sale to West Africa to purchase prisoners of war from the King of Kahomey (now Benin). 110 enslaved persons were brought back to Mobile Bay and unloaded in the dark so as not to be seen. The boat was then burned to the water level and scuttled to avoid detection and erase all proof of the voyage, severing the link between the descendants and their ancestors.
If you need disability-related accommodations in order to participate in this event, please contact the Library.
This event is open to the public.