Friday Flick: Encanto
July 21 @ 1:00 pm

-

2:30 pm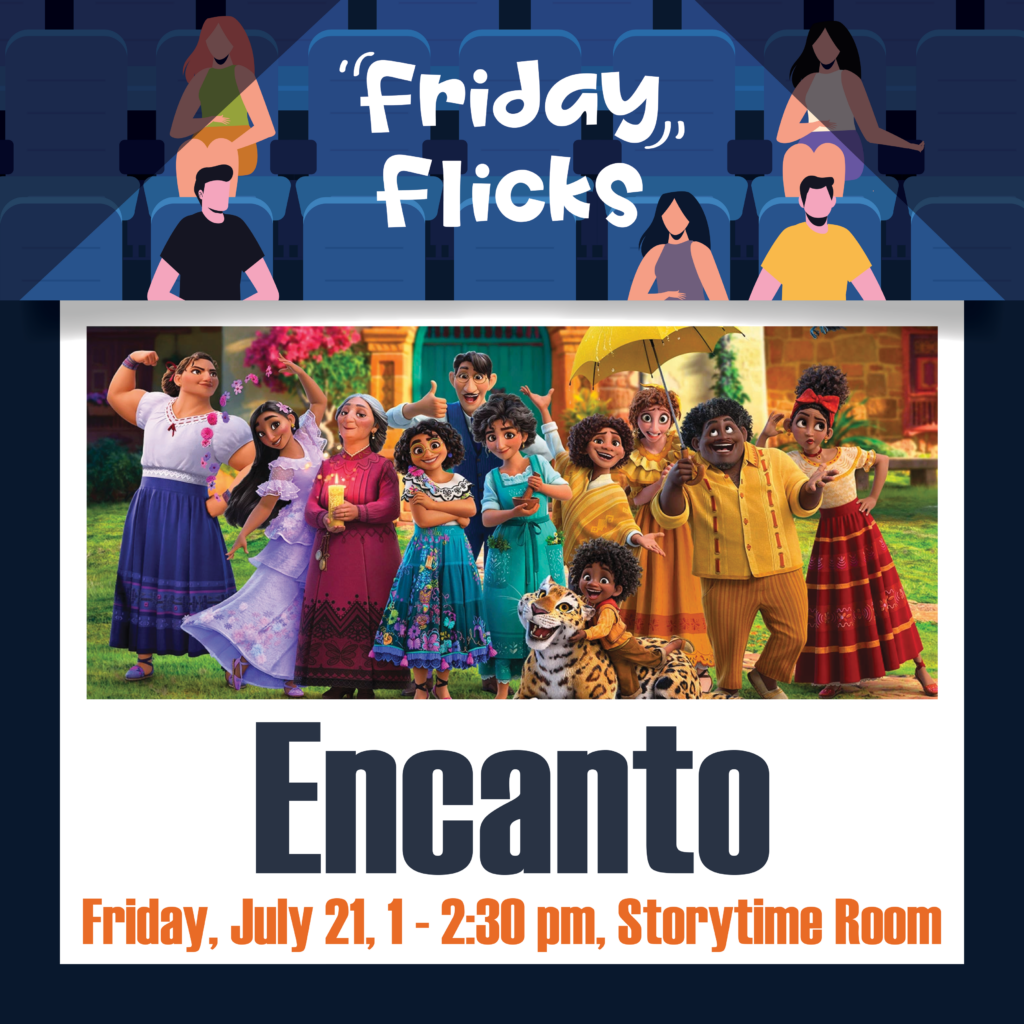 Friday, July 21, 2023 –1:00pm to 2:30pm
Take a break from the summer sun and join us every Friday for a matinee movie showing!
The Madrigals are an extraordinary family who live hidden in the mountains of Colombia in a charmed place called the Encanto. The magic of the Encanto has blessed every child in the family with a unique gift — every child except Mirabel. However, she soon may be the Madrigals last hope when she discovers that the magic surrounding the Encanto is now in danger.
—
¡Tómese un descanso del sol de verano y únase a nosotros todos los viernes para ver una película matinal!
Los Madrigal son una extraordinaria familia que vive escondida en las montañas de Colombia en un lugar encantado llamado El Encanto. La magia del Encanto ha bendecido a cada niño de la familia con un regalo único: todos los niños excepto Mirabel. Sin embargo, pronto puede ser la última esperanza de Madrigal cuando descubre que la magia que rodea al Encanto está ahora en peligro.
周五影院 – 魔法满屋
每周五加入我们的日间影院,躲避一会儿盛夏的阳光吧!
影片介绍: Madrigals 是一个非凡的家族,他们隐居在哥伦比亚山区一个名为 Encanto 的迷人地方。 Encanto 的魔法赐予了家族中除了 Mirabel之外的每个孩子一份独特的礼物。 然而,Mirabel发现 Encanto 陷入了危险之中,她可能成为了 Madrigals家族的 最后的希望。
If you need disability-related accommodations in order to participate in this event, please contact the Library.
This event is open to the public.