Friday Flick: Sing 2
July 14 @ 1:00 pm

-

2:30 pm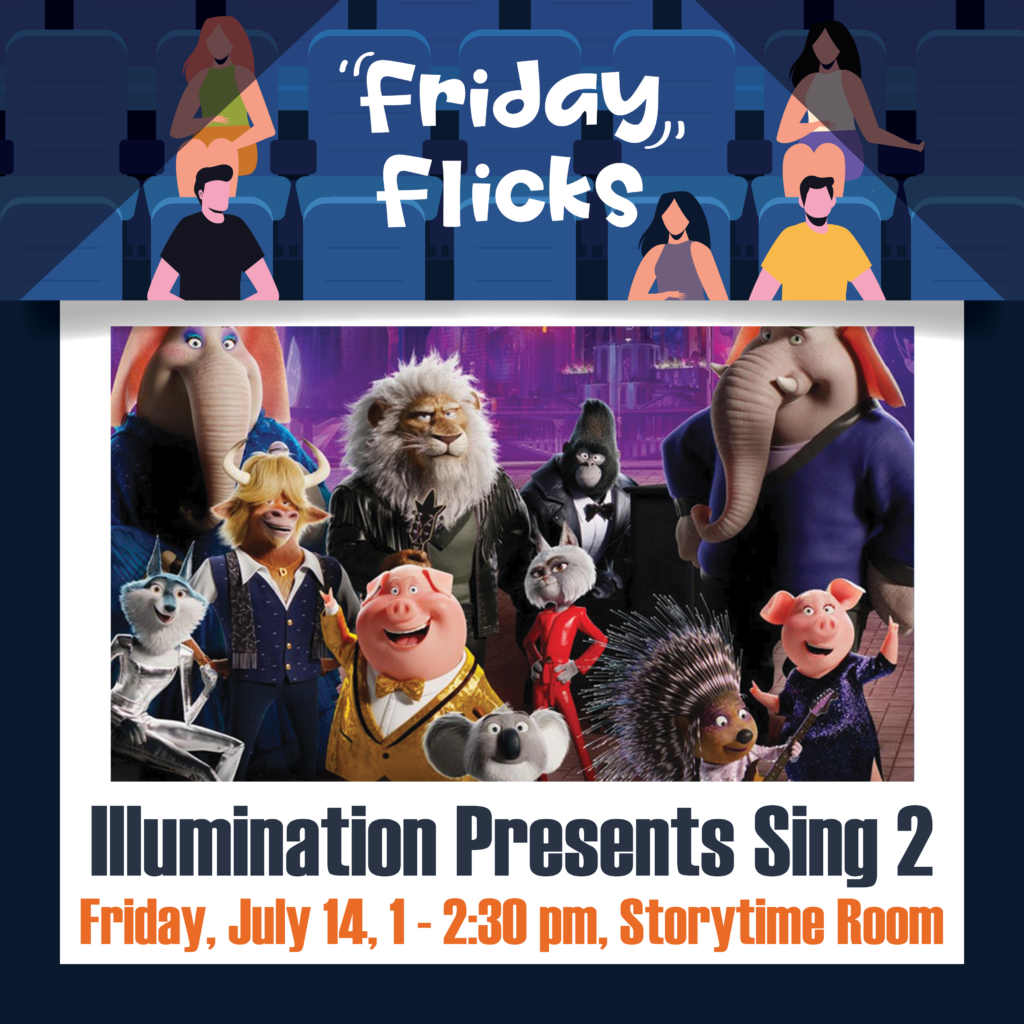 Friday, July 14, 2023 –1:00pm to 2:30pm
Take a break from the summer sun and join us every Friday for a matinee movie showing!
Can-do koala Buster Moon and his all-star cast of animal performers prepare to launch a dazzling stage extravaganza in the glittering entertainment capital of the world. There's just one hitch — he has to find and persuade the world's most reclusive rock star to join them.
—
¡Tómese un descanso del sol de verano y únase a nosotros todos los viernes para ver una película matinal!
El koala Buster Moon y los otros animales se preparan para lanzar un espectáculo escenario en la capital mundial del entretenimiento. Solo hay un problema: tiene que encontrar y persuadir a la estrella de rock más solitaria del mundo para que se una a ellos.
周五影院 – 欢乐好声音2
每周五加入我们的日间影院,躲避一会儿盛夏的阳光吧!
影片介绍: 全能考拉巴斯特·穆恩和他的全明星动物演员阵容准备在这个闪亮的世界娱乐之都举办一场令人眼花缭乱的舞台盛会, 唯一的障碍是他必须找到并说服世界上隐居最深的摇滚明星加入他们.
If you need disability-related accommodations in order to participate in this event, please contact the Library.
This event is open to the public.