Human Resources 101 for Starting a Business
Human Resources 101 for Starting a Business
June 21 @ 11:30 am

-

1:00 pm

Free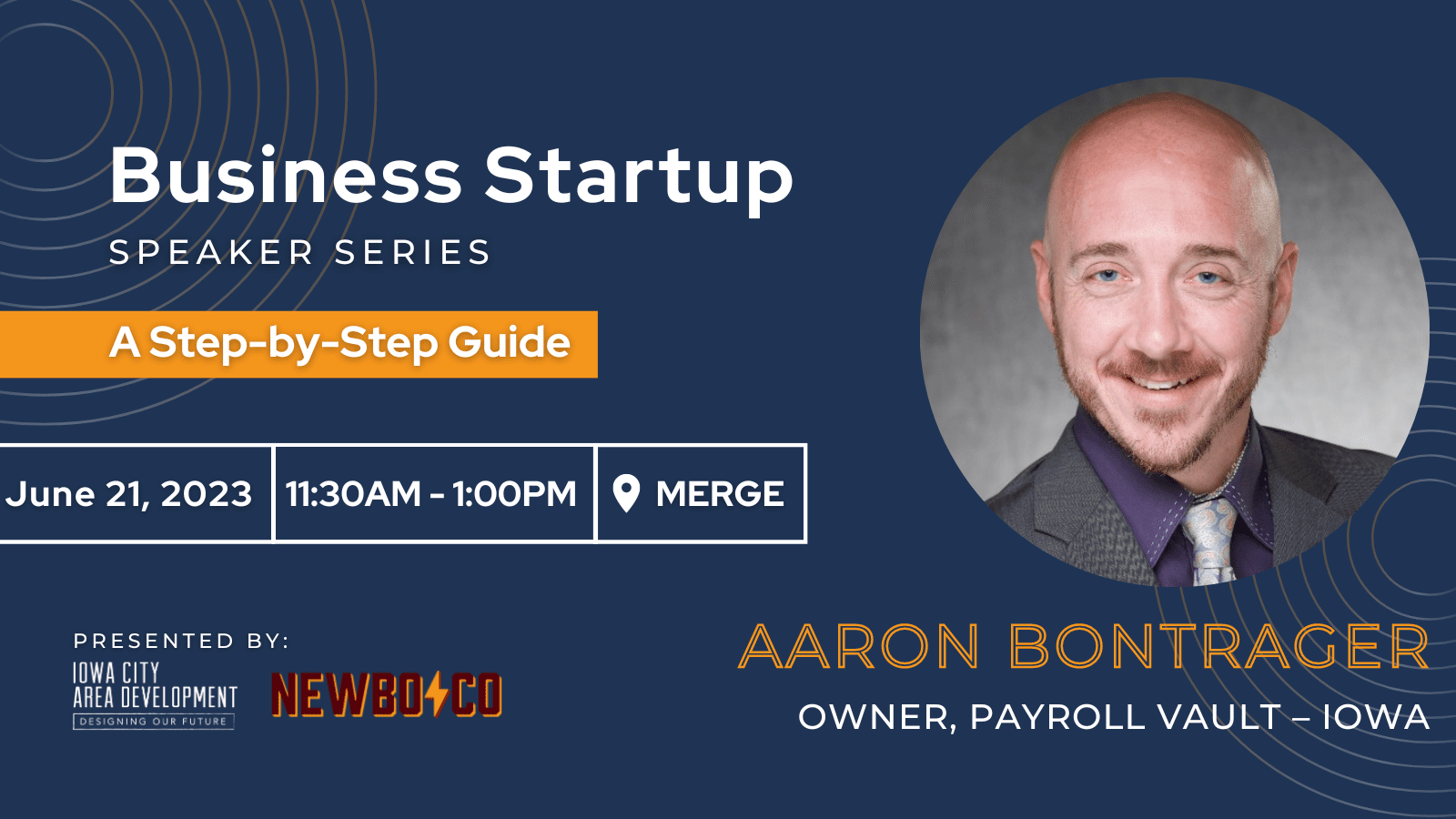 Join us in Iowa City on Wednesday, June 21 or in Cedar Rapids on Tuesday, June 27 for our sixth session on Human Resources 101 for Starting a Business. "So you're ready to hire an employee."
Session Learning Objectives:
Participants will gain an understanding and checklist of the steps needed for the small business owner when they begin the lifecycle of bringing on employees to their business. Topics will cover the steps to consider when hiring employees, retaining your employees, the impact of regular communication and performance evaluations, and the steps needed to protect the business when the employee transitions from employment. Additionally, participants will be able to ask questions regarding the importance of managing the complexity and risk of payroll, how to create successful employee handbooks and policies, and the risks to be aware of when terminating an employee.
Featured Speaker:
Aaron Bontrager, Owner of Payroll Vault – Iowa
Aaron Bontrager is a native Iowa Citian and the owner of Payroll Vault – Iowa which offers a boutique, full-service, payroll and human resources services designed for the small business owners in the Eastern Iowa Area. Aaron's services and solutions save business owners from investing in costly payroll and human resources software and removes the risk of the owner becoming non-compliant by taking on the risk of managing their human resources and payroll themselves. By outsourcing payroll and human resources to Aaron's team, business owners are able to free up their time that can be better spent on growing their business. Throughout Aaron's 17+ years in the public health and academic setting, Aaron has managed multiple human resources and payroll initiatives in all types of settings. Mostly recently leading the University of Iowa's Human Resources department through a 2 year conversion of their payroll system.
RSVP:
Iowa City (6/21): https://bit.ly/4268PLV
Cedar Rapids (6/27): https://bit.ly/3qctfWk