in a word, in a phrase, it's a movie
in a word, in a phrase, it's a movie
March 13 @ 6:00 pm

-

9:00 pm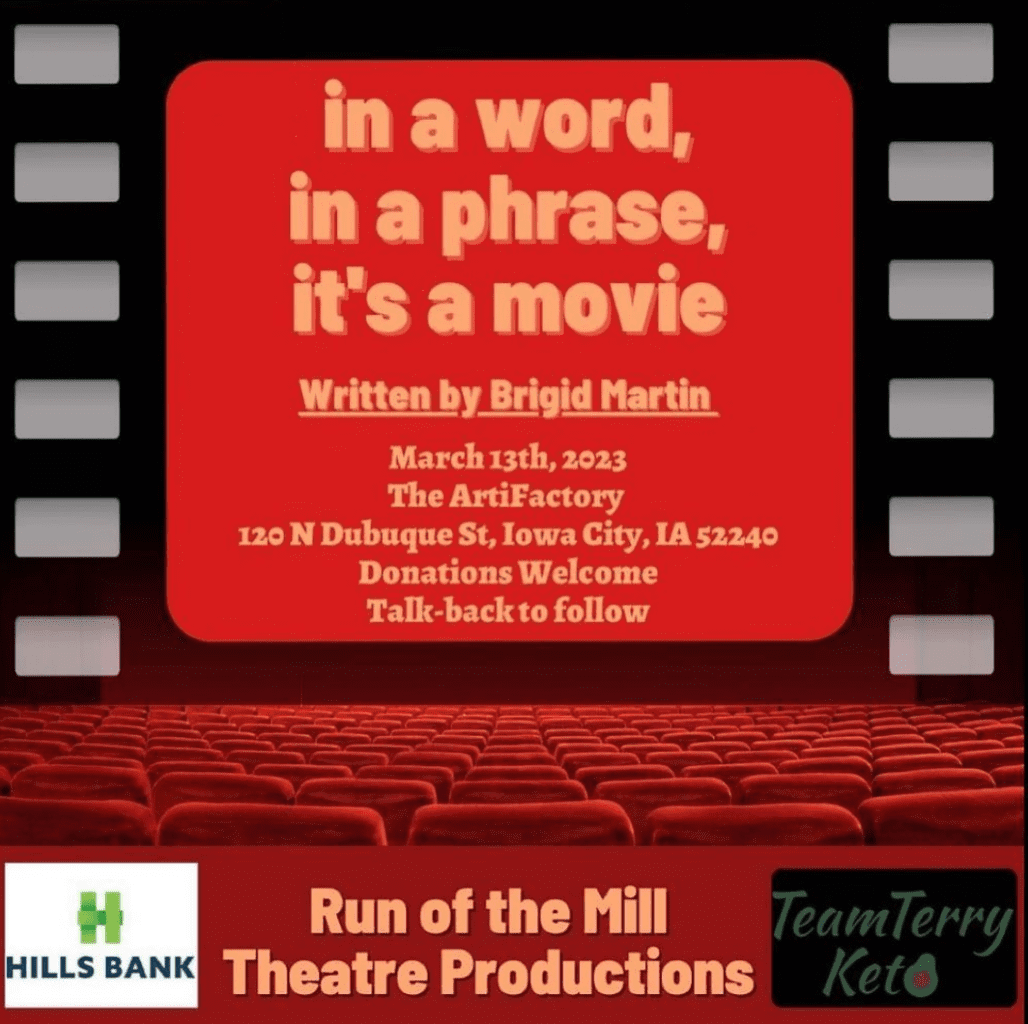 Donations Welcome!
Run of the Mill Theatre Productions invites you to our very first Playwriting Workshop!
Ashlynn, a budding filmmaker, decides that she's had enough of waiting for opportunities to come around. She's going to make her own and enter the Sundance Film Festival. Along with her girlfriend, Mac, and two friends, Connor and Trenton, Ashlynn is determined to make it big-time. But is determination alone enough to get them to the top? "in a word, in a phrase, it's a movie" is a heartwarming story about art, love, and finding your place in the world.
CONTENT WARNING: strong language and adult themes.
Tracy Schoenle- Narrator/Stage Directions
Courtney Graham – Mac
Harrison Schaffer- Trenton
Mary Christensen- Ashlynn
Travis Coltrain – Connor
The performance date is March 13th at 6pm at The Artifactory! A way to take notes will be provided, and a talkback will follow the performance! Bring a friend and watch this brand new work be brought to life for the first time!
Brought to you by our proud sponsors: Hills Bank and Team Terry Keto!