Jade Esteban Estrada
September 22 @ 9:30 pm

-

11:00 pm

$10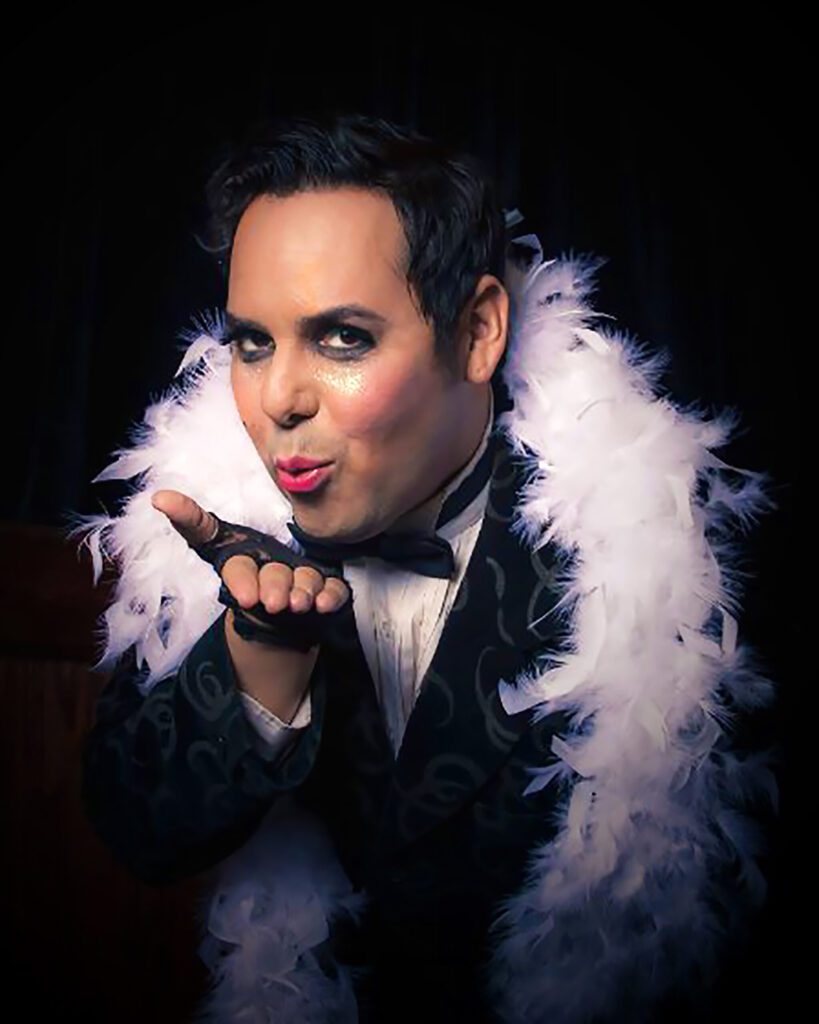 Acclaimed comedian Jade Esteban Estrada will headline Joystick Comedy Arcade located at 13 South Linn Street in Iowa City, Iowa. Showtimes are 9:30 p.m. Friday, September 22 and Saturday, September 23, 2023. Doors open at 9:00 p.m. General admission tickets are $5 for ages 21+ and $10 for ages 19+.
Las Vegas headliner (Sapphire Comedy Hour) Jade Esteban Estrada aka The Prada Enchilada is a well-crafted and seasoned comedian who has performed all over the world. He started his career as choreographer to Latin diva Charo, was also a scratch vocalist to the Backstreet Boys, and was a recurring guest on The Jerry Springer Show. He has since headlined showrooms and colleges around the country and has performed at over 350 Pride events worldwide. He has graced the stages of The Second City, Laugh Factory Chicago and The Comedy Zone. Television credits include the Emmy award-winning 30 Rock (NBC), The Graham Norton Effect (Comedy Central) and hosting duties at the 19th Annual South Florida GLAAD Media Awards (Bravo TV). Festival credits: Edinburgh Festival Fringe, Fringe World (Perth, Australia) and he headlined the 2022 P3 Comedy Festival in Pensacola, Florida. Estrada has shared the stage with Phyllis Diller, Richard Lewis, Gallagher, Iliza Shlesinger, Heather McDonald, Joey Medina and many others. The Richmond Times- Dispatch calls him "a master entertainer" and the Phoenix New Times calls him "absolutely super-fabulous!"
In May, Estrada was named the 2023 Boast Rattle Champion at the Rubber City Comedy Festival in Akron, Ohio. The unique competition is like a traditional roast battle, but the comedians must battle with compliments instead of insults.
"Jade Esteban Estrada is a fantastic comedian," raved Josh Shirley of The Art of Bombing podcast. "Not only is he a great comic, he does one-liner, rapid-fire type stuff that's just old-school, Vegas-style comedy that you don't see as much anymore, which gives him his own real flair for the craft. He also came up through the ranks differently, which makes what he does so unique."
Tickets can be purchased at https://www.playatjoystick.com/event-details/jade-estrada-headlines-2023-09-22-21-30.