Post Sex Nachos
March 24, 2022 @ 10:00 pm

-

March 25, 2022 @ 1:00 am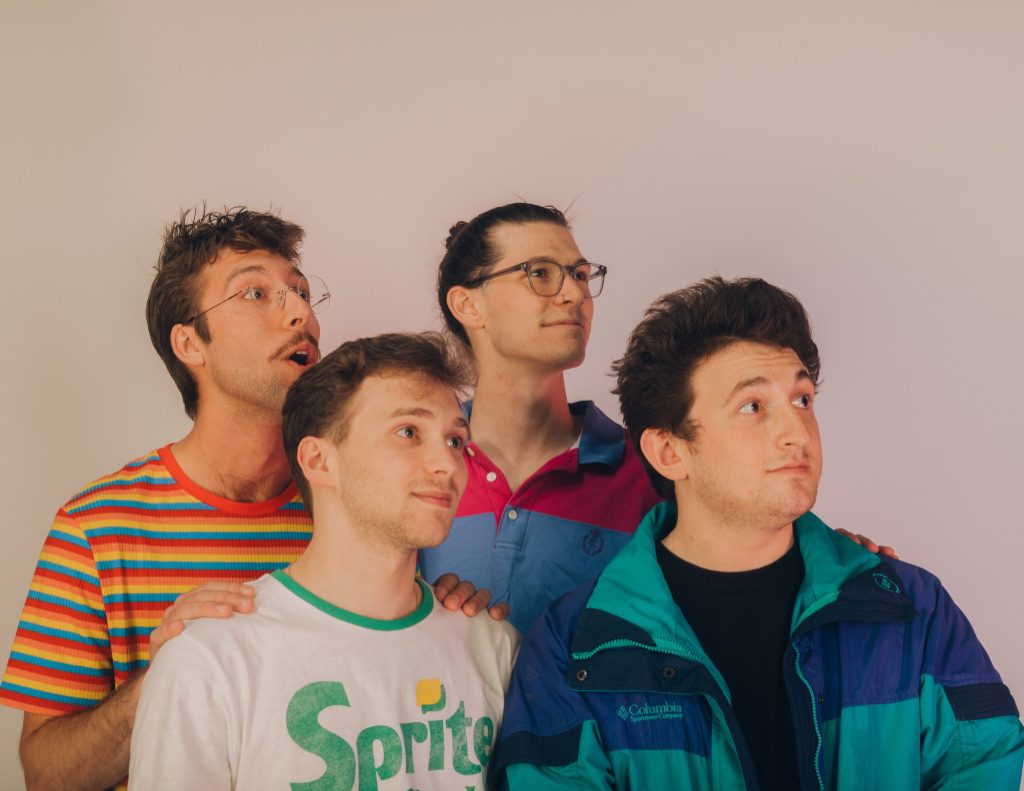 From the depths of the central Missouri alternative rock scene arises a soulful and passionate quartet, ready to bend genres and produce persistently original sounds in the pursuit of the groove.
Charging into battle for the love of rock n' roll, this roller-coaster band and their unique sound can captivate, motivate, and illustrate to audiences young and old a shared passion for one thing: the music. Breathing new life into genres across the spectrum – from jazz, pop, indie rock, and straight up funk – Post Sex Nachos is here to redefine the scope of the term "boyband" forever.
With the release of their first, self-titled album last March, three original music videos, and the upcoming release of their sophomore effort, the band continues to tirelessly pursue the tunes. Collaborating with artists, producers, musicians, and filmmakers locally and around the world, Post Sex Nachos continues to reimagine the scope of their music. Where most find a wall, they find a door, in a get-me-a-wall-destroying-sledge-hammer kind of way.