Totally Tweens: Comics & Cookies: The Baby-Sitter's Club #1
Totally Tweens: Comics & Cookies: The Baby-Sitter's Club #1
April 27 @ 4:00 pm

-

5:00 pm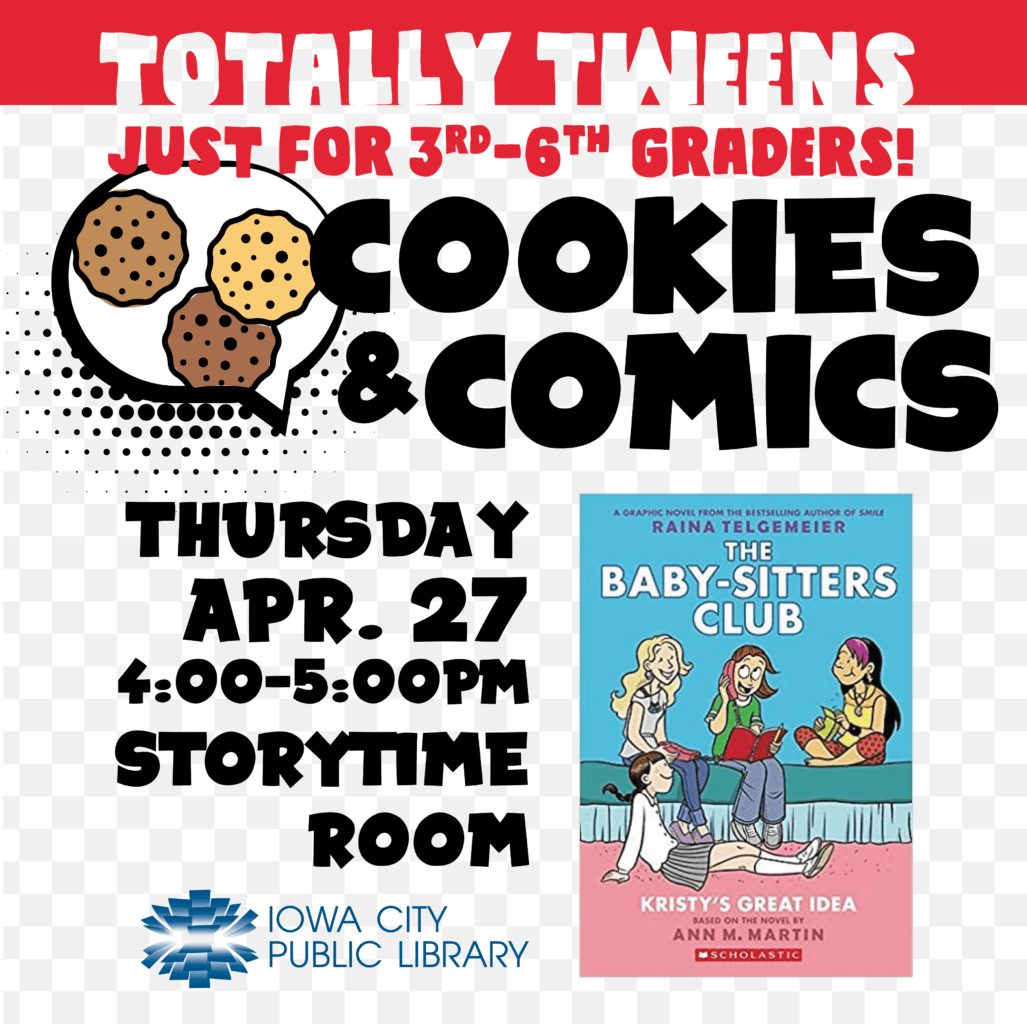 Thursday, April 27, 2023 –4:00pm to 5:00pm
Tweens are invited to a monthly meet-up to discuss graphic novels. We'll be talking about a different book each month and doing activities based on them. Plus, cookies will be served!
For our April meeting, we'll discuss The Baby-Sitter's Club #1: Kristy's Great Idea. After Kristy's mother has to make multiple phone calls to find a baby-siter, Kristy decides to start a baby-sitters club with her three childhood friends.
—
Los preadolescentes están invitados a una reunión mensual para hablar sobre novelas gráficas. Estaremos hablando de un libro diferente cada mes y haciendo actividades basadas en ellos. ¡Además, se servirán galletas!
Totally Tweens 每月一次邀请3-6年级同学们一起阅读和讨论漫画小说。每期活动我们将讨论一本新书并开展相关活动,还有饼干供您享用!
四月我们将讨论 《保姆俱乐部》系列之一:The Baby-Sitter's Club #1。
If you need disability-related accommodations in order to participate in this event, please contact the Library.
This event is open to the public.