Thank you to City Council candidates Megan Alter, Laura Bergus, Janice Weiner, Pauline Taylor, and John Thomas for their interest in serving the Iowa City City Council. The Iowa City Downtown District invites the public to take a look at a review of the candidates and the District's advocacy. The ICDD provides leadership on a range of issues impacting the downtown community. Our work includes welcoming public spaces, drawing business interest and visitors and shaping the downtown landscape through strategic initiatives. Advocacy is an important tool for this work.
While the ICDD does not directly endorse any candidate, we recognize the importance of actively participating and engaging with potential community leadership. For this reason, we sent a questionnaire to council candidates in order to gauge their individual policy goals and their alignment with the District's advocacy. A diverse committee of ICDD stakeholders was formed to evaluate the responses to these questionnaires and package this information for distribution to the public. This information, candidate responses, reviewer's scores, and a strengths assessment can be found on the ICDD Advocacy page of our website along with more information about the candidates. See highlights from this review of candidates' strengths below.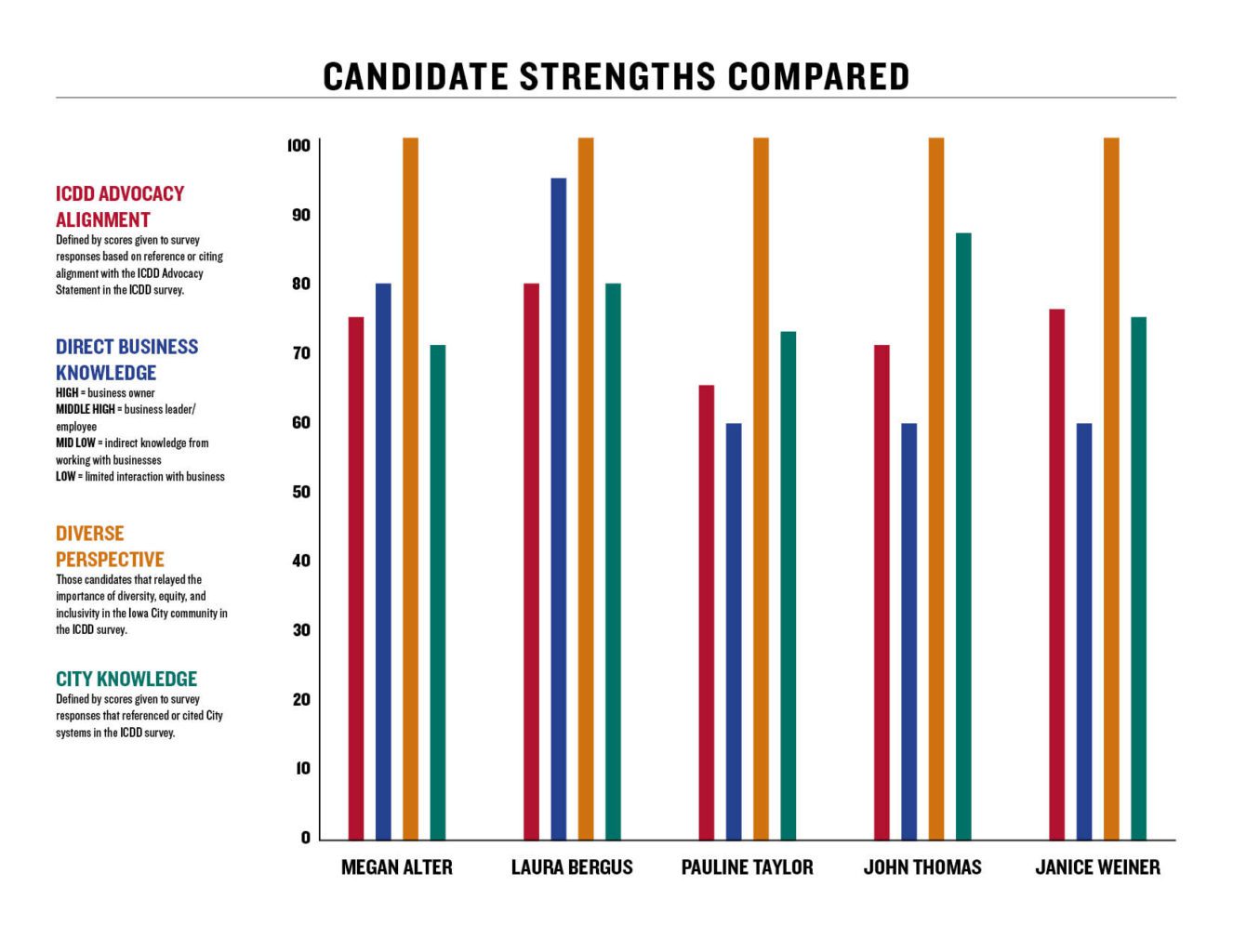 Get out the Vote! Poll Locations
The Iowa City community can go to the following polling locations to vote NOW through Tuesday, November 5, 2019. For more information, please contact the City of Iowa City's website.