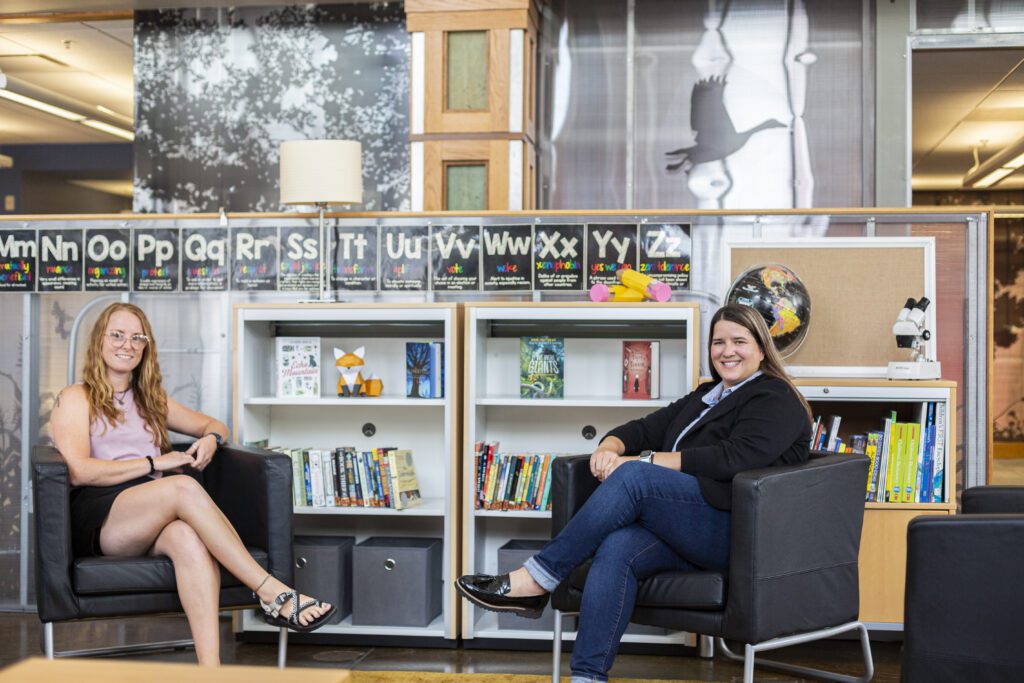 New Elementary School Opens in
Downtown Iowa City
— Tamarack Discovery School Opens for the 2021-2022 School Year —
(Iowa City, IA)- August 10, 2021- Tamarack Discovery School, a local private elementary school, will be opening its doors in its new location in the Tower Place building at 14 South Linn Street in downtown Iowa City this August. Serving grades kindergarten through sixth grade in three multi-age classrooms, Tamarack builds its curriculum around community connections and nature immersion. Tamarack directors and staff believe the downtown location presents limitless opportunities for multi-generational and cross-curricular integration and learning opportunities.
Tamarack launched in 2020 and is currently enrolling for the 2021-2022 school year. Tamarack's Executive Director, Katie Christiansen is ready for the opening. "We are thrilled at the opportunity to root and establish ourselves in the heart of Iowa city. We want our students to create deep and meaningful connections with their environment–both natural and urban."
Tamarack is a nonprofit organization created for the purpose of providing an education for kids that expands beyond the four walls of a classroom. Connecting kids to their community and giving them a sense of value and purpose is one of the essential goals at Tamarack.  "This location is a dream come true. We can't wait to collaborate with other organizations and businesses as we bring more multi-generational connections to our community," states Christiansen.
Tamarack Discovery School will add another educational option to the ranks of Downtown, following the announcement of the Nolte Academy opening of Iowa Conservatory (ICon), a fine-arts intensive high school to the Northside.  "Schools in the downtown are powerful agents in creating social networks and creating livable neighborhoods.  The Tamarack philosophy of using Iowa City's wonderful park system and our downtown cultural and business assets as educational opportunities fits right in with the vision of what downtown Iowa City should be," said Nancy Bird, Executive Director of the Iowa City Downtown District.
More information about Tamarack Discovery School and admissions can be found at www.tamarackschool.org and on Facebook and Instagram @tamarackdiscoveryschool.
##
Contact: Katie Christiansen, katie@tamarackschool.org or 319-899-8742
Photo: Taylor Bigbee, K/1 teacher (left) and Katie Christiansen, Executive Director (right) in the new downtown space.