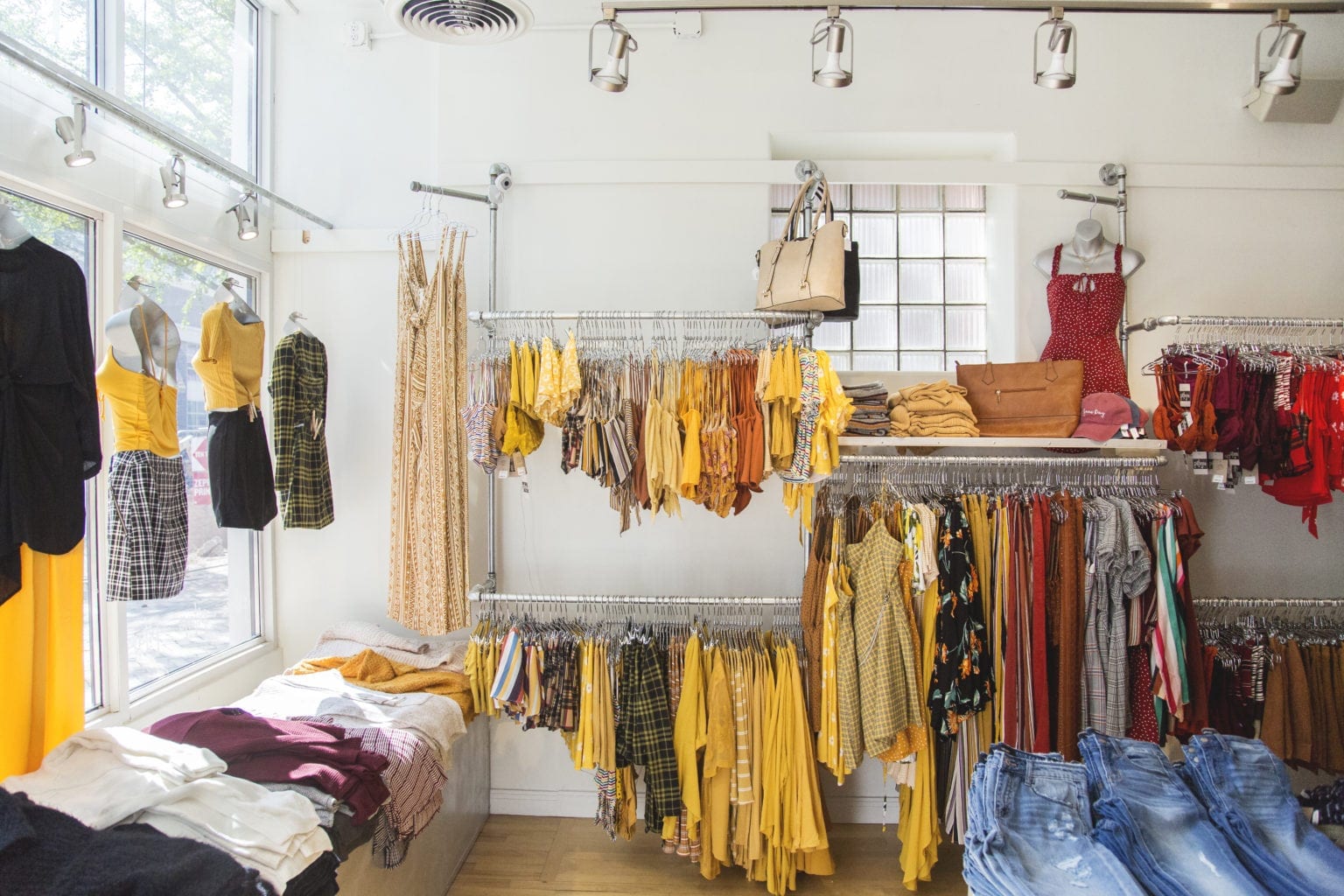 Downtown Iowa City welcomed another new retailer this month directly on the pedestrian mall. Pitaya, a women's boutique which caters to the "fashionista on a budget" opened on Friday, August 25th.
Pitaya boutique is currently in 16 locations throughout the country. The company prides itself on refreshing their inventory every week with a diverse selection of the most current styles, despite its modest space. Located on the section of Dubuque St.currently under construction, Pitaya fills the void formerly occupied by Root Pretty, replacing it with Iowa City's most on-trend and affordable fashion option.
"The construction surprisingly seems to be favorable for us, since it drives pedestrians right in front of our door", says owner, Michael Mazor. "It appears to be a happy accident for us, although we can't wait to see it when it's complete".
Mazor chose this location, their 16th, due to it's proximity to the University as well as Iowa City's unique charm, adding "Not only has our business been excellent, the Iowa City community has been remarkably warm and welcoming. We're very pleased to be a part of it", said Mazor.
https://www.instagram.com/shoppitaya/
https://pitaya.com
Iowa City, IA
115 S. Dubuque Street
Iowa City, IA 52240
iowacity@pitaya.com
319-351-3333
Mon – Sat: 10am – 9pm
Sun: 10am – 8pm