Book to Art Club: "My Ocean is Blue" Styrofoam Printing
Book to Art Club: "My Ocean is Blue" Styrofoam Printing
April 26 @ 4:00 pm

-

5:00 pm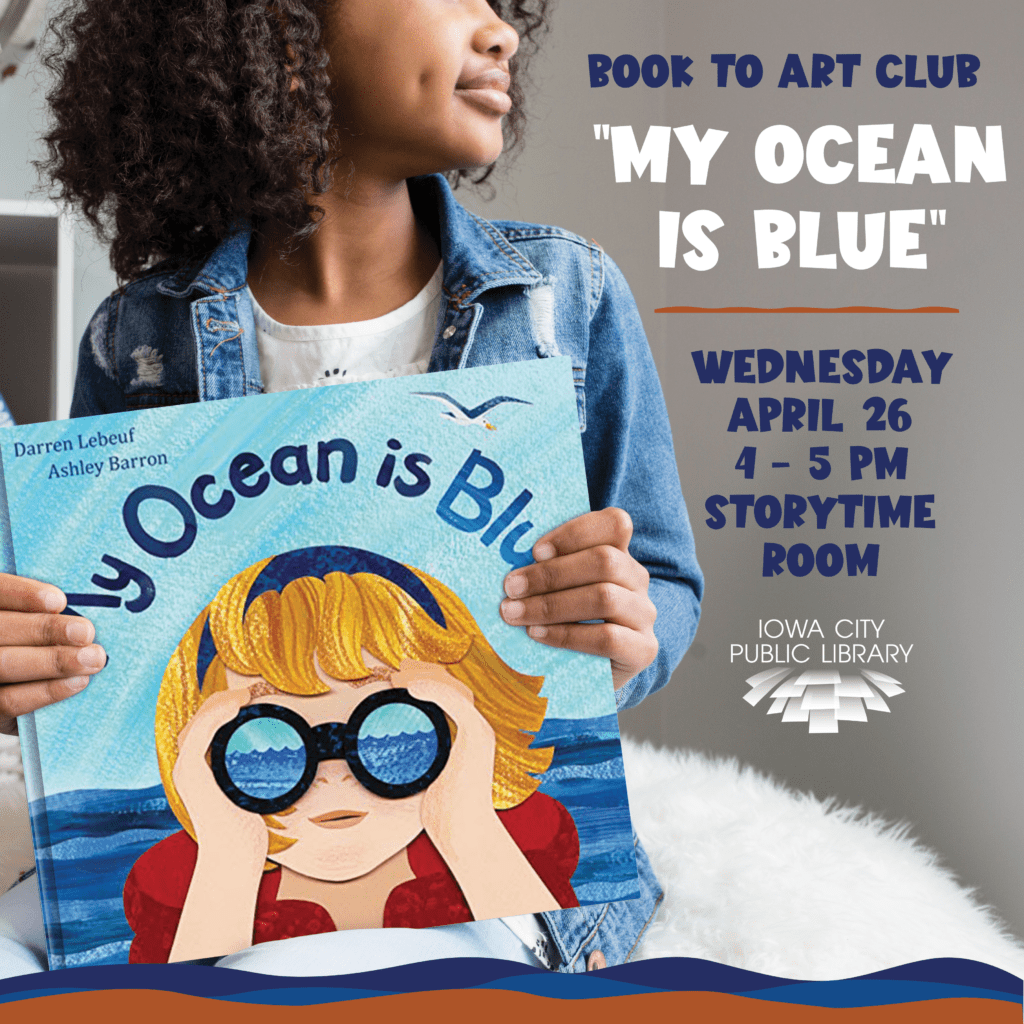 Wednesday, April 26, 2023 –4:00pm to 5:00pm
Book to Art Club is the last Wednesday of every month for preschool through 2nd Grade. Each month we will read a picture book and create custom art inspired by the story!
In April we celebrate Poetry Month as well as Earth Day, so we will recognize both with a poetic picture book acknowledging the beauty of the ocean called My Ocean is Blue by Darren Lebeuf.
After the story, we will repurpose styrofoam plates that can't be recycled to make our own stamps! Draw or trace ocean creatures and then use paint to create colorful prints!
每月最后一个周三的Book to Art Club 阅读与创作活动面向K-2学生。每期活动我们将阅读一本绘本,并根据故事的主题创作自己的艺术作品!
四月里我们庆祝了诗歌月和地球日,今天我们将阅读 Darren Lebeuf 的绘本《我的海洋是蓝色的海洋》,通过诗意的语言歌颂美丽的海洋。 阅读之后,我们将用不可回收的泡沫板来描绘或刻制海洋生物,制成自己的印章,然后印上各种颜色创作彩色版画!
— Book to Art Club es el último miércoles de cada mes para preescolar hasta segundo grado. ¡Cada mes leeremos un libro ilustrado y crearemos arte personalizado inspirado en la historia!
If you need disability-related accommodations in order to participate in this event, please contact the Library.
This event is open to the public.