ICPL Teens Create- Soldering with Michael Webb
ICPL Teens Create- Soldering with Michael Webb
July 20 @ 1:00 pm

-

3:00 pm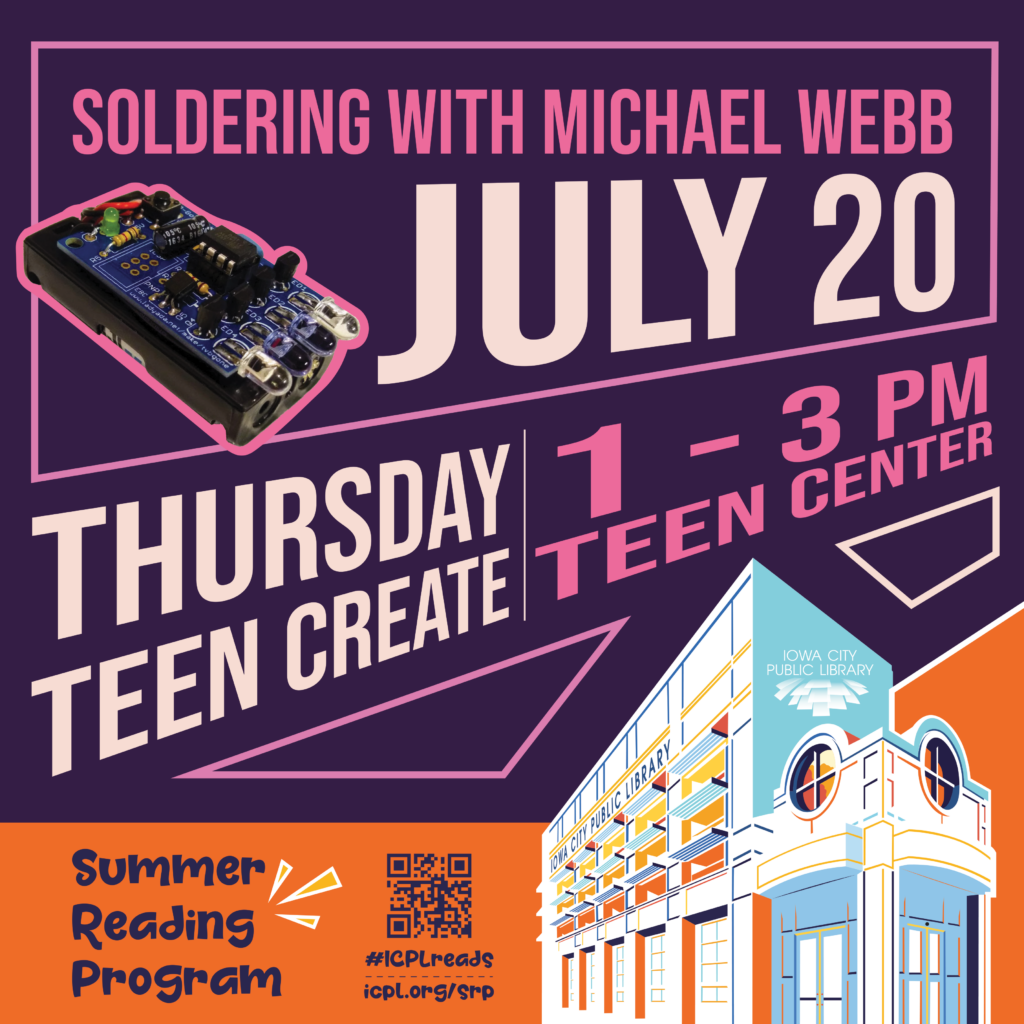 Thursday, July 20, 2023 –1:00pm to 3:00pm
Michael Webb discovered electronics at a young age and has been fascinated by them ever since. Today he runs the Electronics Assembly Shop in Van Allen Hall, where he and his students build space instruments for the Department of Physics and Astronomy and NASA. In his spare time he participates in the local HAM radio club, fixes arcade games, and enjoys DIY projects with friends.
Are you interested in soldering but don't know the details? The best way to learn is to build your own project to take home.
Assembly of the TV-B-Gone teaches real world soldering skills and is a great introduction to the universe of DIY-electronics.
This kit has an interesting name, but what does it do? It's time to build one and find out!
If you need disability-related accommodations in order to participate in this event, please contact the Library.
This event is open to the public.