Johnson County Landmark
March 2 @ 7:30 pm

-

9:30 pm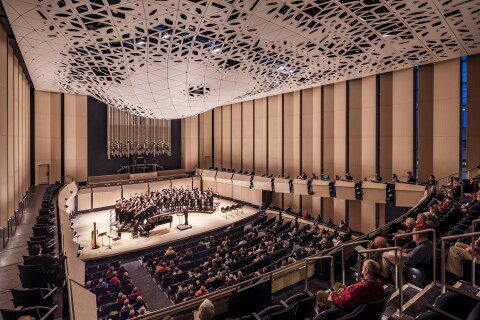 Voxman Music Building
93 East Burlington Street, Iowa City, IA 52240
Concert Hall – 2101
School of Music
319-335-1603
Johnson County Landmark
This concert will be livestreamed here: https://music.uiowa.edu/about/live-stream-concert-schedule
View the program here: https://digital.lib.uiowa.edu/islandora/object/ui%3A29691
This concert is free and open to the public.
Johnson County Landmark
"Spotlight on Women Jazz Composers"
Wednesday, March 2, 2022
Voxman Concert Hall, 7:30pm
Please join Johnson County Landmark for its first concert of the spring semester. Often overshadowed by their male counterparts, JCL will proudly present a concert consisting entirely of jazz repertoire penned by women composers. A mixture of more established names and lesser-known contemporary composers, this concert's slate of music is as versatile as it gets. Such exceptional music deserves to be prominently highlighted – and Johnson County Landmark is pleased to do so for the first time in recent history! All ages welcome and free for the public.