Spring Break- Teen Travel Edition-Scotland!
Spring Break- Teen Travel Edition-Scotland!
March 18 @ 1:00 pm

-

2:00 pm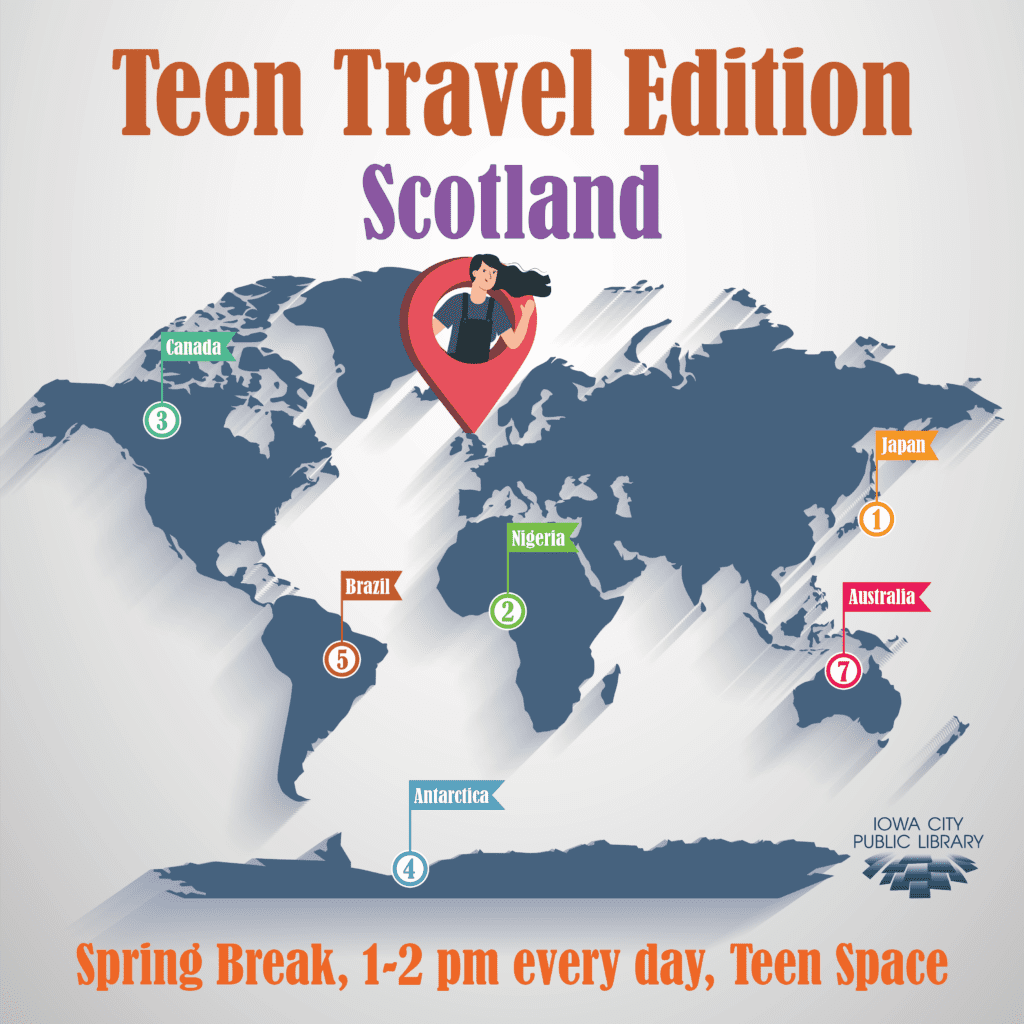 Saturday, March 18, 2023 –1:00pm to 2:00pm
Want to travel the globe but your bank account has other ideas? ICPL's Teen Travel edition will offer a continent a day over Spring Break. Each day we'll explore a country on one of earth's seven continents. Some days we'll offer traditional crafts from that country, some we'll highlight artists and all will feature some type of snack from that locale. For every day you attend, you'll earn a vinyl sticker from that continent.
Saturday 18th
Continent: Europe
Country: Scotland. Scotland is notorious for haggis, lochs (or lakes,) and kilts. Today we'll take a closer look at Mary Queens of Scots, one of Scotland's most famous figures and we'll make a felted sheep or highland cow.
Sunday 19th:
Continent: Australia
Country: Australia. We're finishing up our globetrotting in Queensland, Australia. Home to the Great Barrier Reef, we'll construct our very own using the provided supplies. Please note that a staff person will not be in the space today and this is a self-guided activity.
If you need disability-related accommodations in order to participate in this event, please contact the Library.
This event is open to the public.