Sunday Funday: Heart Elephant
Sunday Funday: Heart Elephant
April 16 @ 1:00 pm

-

4:00 pm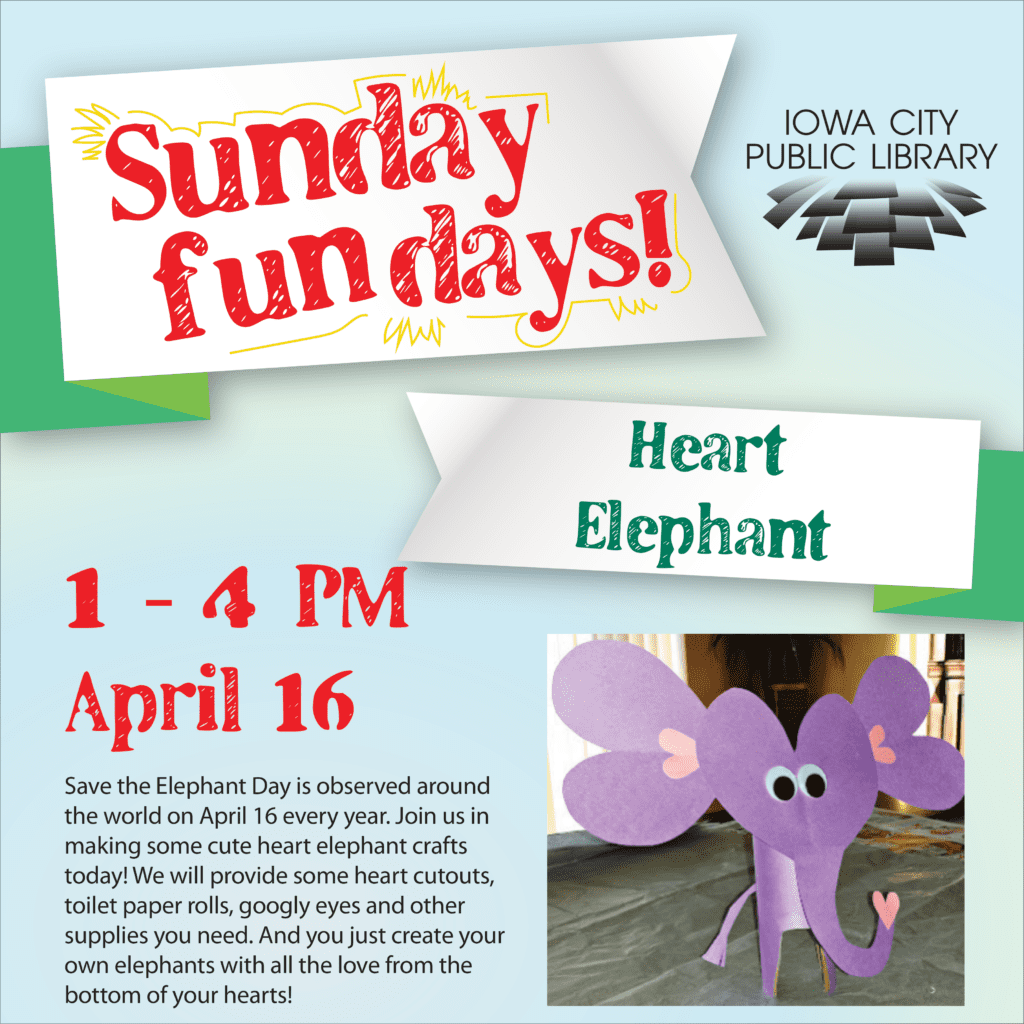 Sunday, April 16, 2023 –1:00pm to 4:00pm
Save the Elephant Day is observed around the world on April 16 every year. Join us in making some cute heart elephant crafts today! We will provide some heart cutouts, toilet paper rolls, googly eyes and other supplies you need. And you just create your own elephants with all the love from the bottom of your hearts!
每年的四月十六日是拯救大象日。今天的星期日手工坊来和我们一起制作可爱的大象手工吧!我们将提供心形卡纸,纸筒,塑料眼睛等材料,而你将带着对动物的爱意和神奇的创造力做出最特别的爱心大象!
—
El Día de Salvar al Elefante se celebra en todo el mundo el 16 de abril de cada año. ¡Únete a nosotros para hacer algunas lindas artesanías de elefantes con corazones hoy! Le proporcionaremos algunos recortes de corazones, rollos de papel higiénico, ojos saltones y otros materiales que necesite. ¡Y simplemente crean sus propios elefantes con todo el amor desde el fondo de sus corazones!
If you need disability-related accommodations in order to participate in this event, please contact the Library.
This event is open to the public.