The Year of the Seldom Sun | Will Kemple-Taylor
The Year of the Seldom Sun | Will Kemple-Taylor
September 22 @ 4:00 pm

-

8:00 pm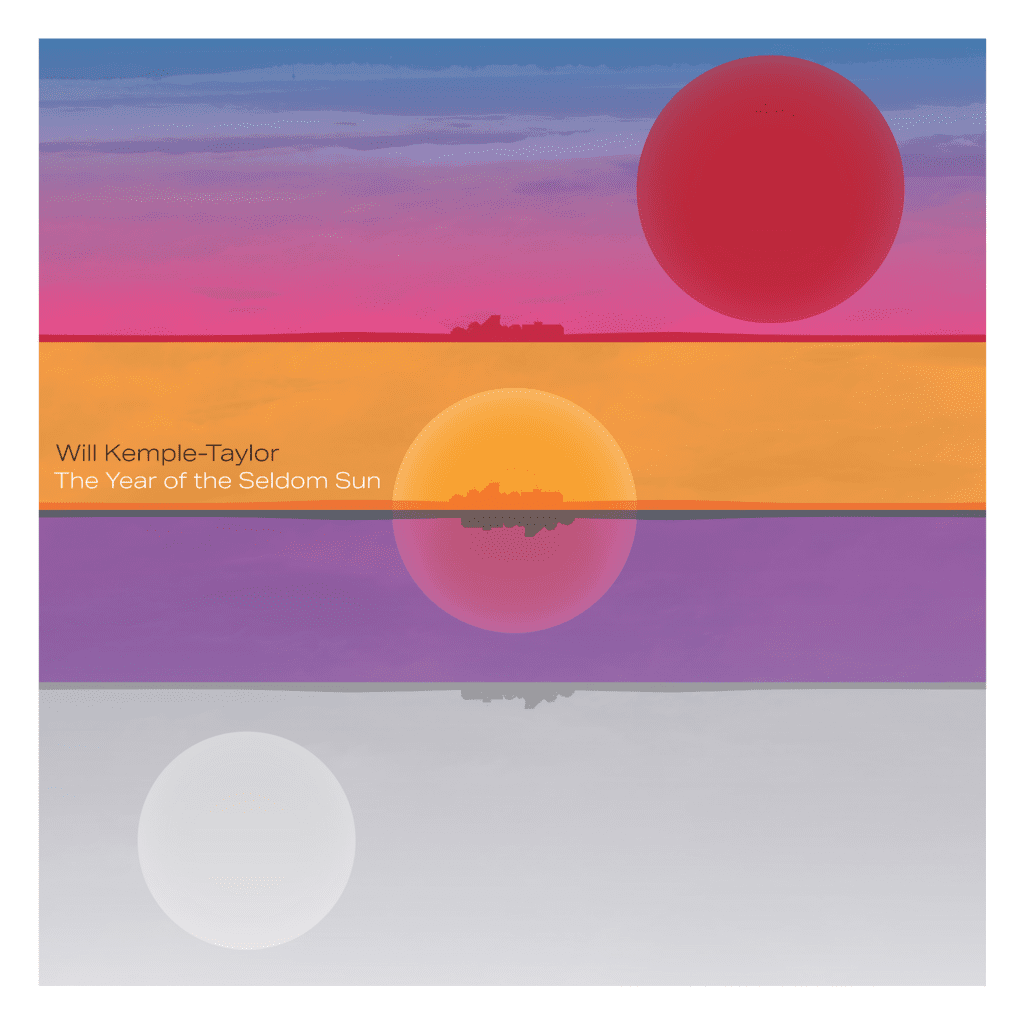 The Year of the Seldom Sun is an immersive, multisensory experience that highlights an emotional journey each year as the seasons change, and the Sun travels away from my world and returns again. Everything is affected: The colors and energy; the days, nights, and light; the sights and the sounds; life, death, silence and rebirth. It is a cycle, and the 2020-2021 cycle was particularly dynamic. As we (all) endured wave upon wave of uncertainty, tense civil situations, pandemic, and isolation, I turned to writing music to process. The music came out in the form of a full length, home recorded concept album: The Year of the Seldom Sun.
I wrote the album to tell the stories that I was watching unfold around me, and embedded a host of extra sounds, clips, and special textures that provide more to dive into for listeners who want to go deeper than surface level. And while the finished product was conceptual, and flowed thematically and intentionally from start to finish, I still wanted more. I wanted this album to capture people's imaginations and engage their senses. So with the help of my colleague and friend Kelly Moore, and a handful of other local contributors, I have created and curated a physical space to extend the experience. To give visual representation to the imagery, and more storyline to the characters in the songs. To more fully immerse listeners into an environment, and to attempt to re-create that time in history the way that I saw it: from my stool looking out at the beautiful, if not inherently isolated, East Amana, Iowa.
about the artist
Not an artist, really. Not formally trained or practiced enough. Just a maker. A re-creator. For most of his life, Will Kemple-Taylor has been doing his best to mimic and capture the things that inspire him through songs, visual art, and more recently, immersive environments. When he followed his partner to Iowa 9 years ago, he left behind the mountains of Northern New Mexico, and much of the natural beauty that once fueled his creativity. But Iowa brought new inspirations. He found a creative calling working at The Iowa Children's Museum. And that new path, along with the birth of his children and a move to the countryside, sparked something in him. A newfound urge to tell the stories around him. A need to create, and to do so in as many ways as possible.