World Wednesday: Mini Tres Leches Cake
World Wednesday: Mini Tres Leches Cake
July 12 @ 1:00 pm

-

2:00 pm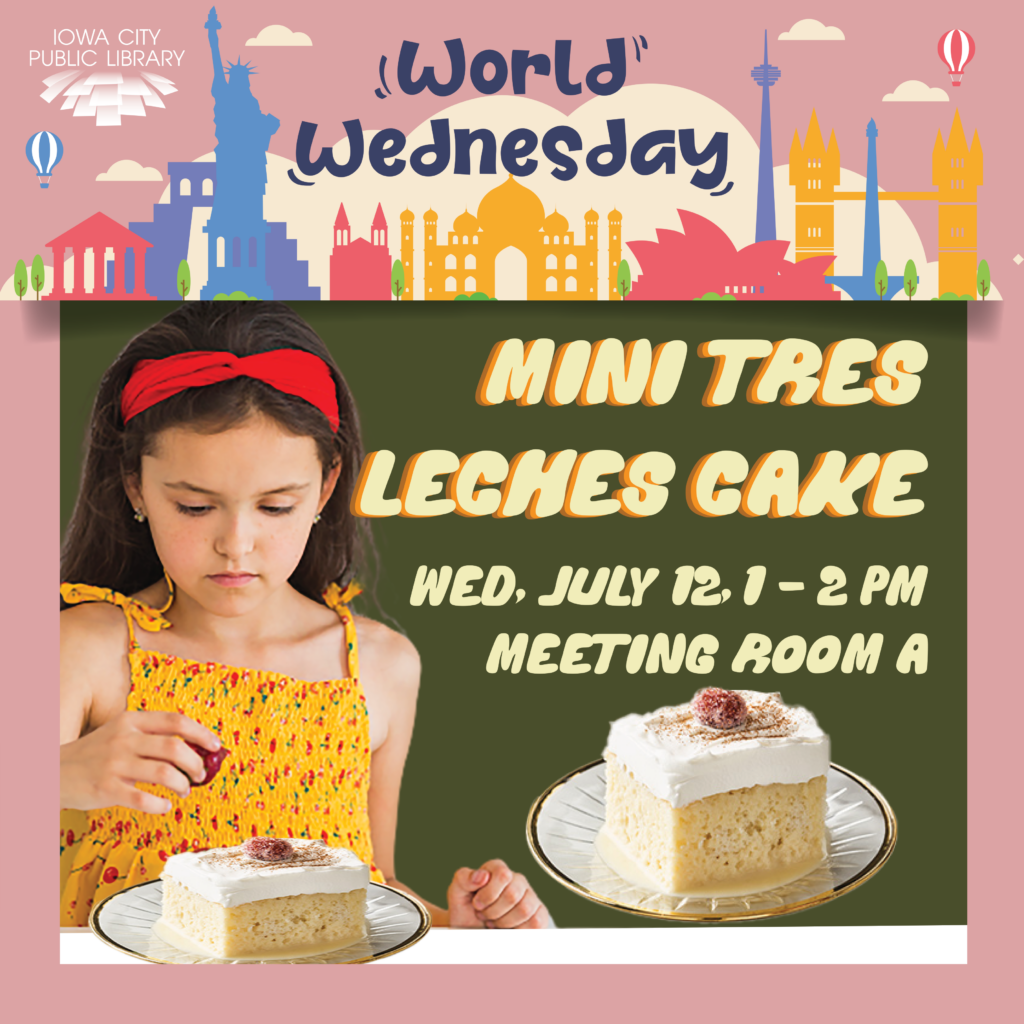 Wednesday, July 12, 2023 –1:00pm to 2:00pm
Meeting Room A, Meeting Room B, Meeting Room C
On Wednesdays during our Summer Reading Program, join us for a different event every week to broaden our knowledge of cultures around the world!
Tres leches (a traditional Latin American cake) is a sponge cake made up of three kinds of milk: evaporated milk, condensed milk, and whole milk. Come learn a bit of Spanish, learn how to make this delicious cake, and enjoy!
—
¡Los miércoles durante nuestro Programa de lectura de verano, únase a nosotros en un evento diferente cada semana para ampliar nuestro conocimiento de las culturas del mundo!
Tres leches (un pastel tradicional latinoamericano) es un bizcocho compuesto de tres tipos de leche: leche evaporada, leche condensada y leche entera. ¡Ven a aprender un poco de español, aprende a hacer este delicioso pastel y disfruta!
世界星期三
每周三和我们一起参加各种各样的活动,了解世界各地的特色文化!
特雷斯蛋糕是一种传统的拉丁美洲蛋糕,它是由三种牛奶制成的海绵蛋糕:淡奶、炼乳和全脂牛奶。今天来学一点简单的西班牙语,并尝试制作这个美味的蛋糕,一起享用吧!
If you need disability-related accommodations in order to participate in this event, please contact the Library.
This event is open to the public.